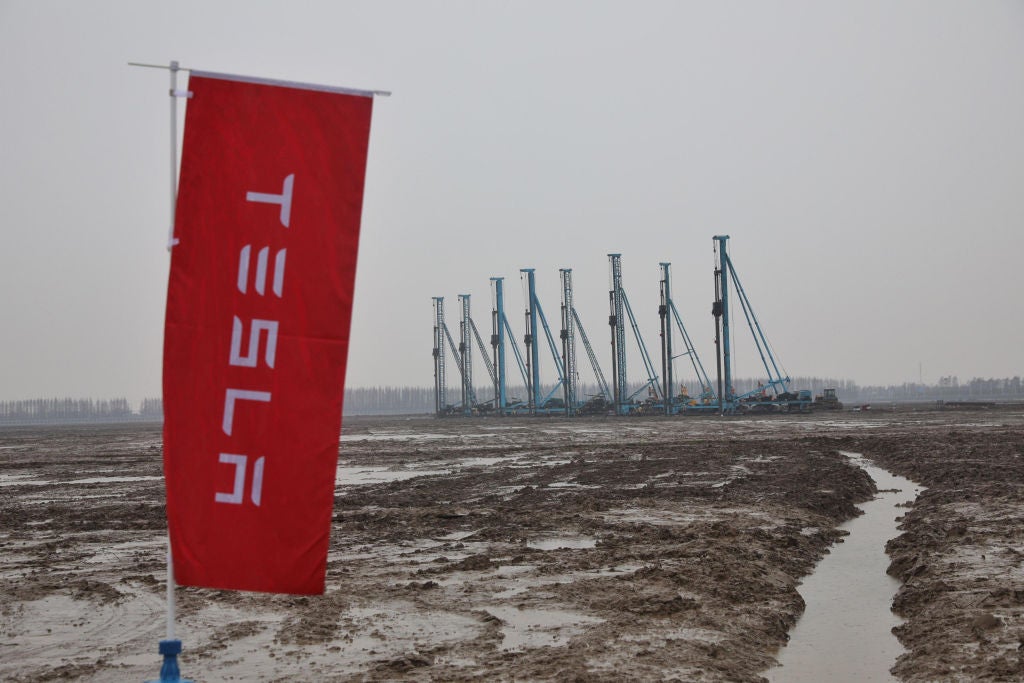 Tesla on Monday broke ground on a lithium refinery in Texas, US, that will produce enough of the metal to power approximately one million electric vehicles (EVs) by 2025.
If the estimated figures are correct, the refinery will be the largest of its kind in North America. The facility will expand car manufacturer Tesla's supply chain reach, moving it into the complicated area of refining lithium. The metal is used in EV batteries, as well as utility-scale power storage devices manufactured by the company. Tesla CEO Elon Musk told Reuters that the move is necessary for the company to meet its EV sales targets.
"As we look ahead a few years, a fundamental choke point in the advancement of electric vehicles is the availability of battery grade lithium," Musk said at a ceremony on Monday. He added that Tesla aims to finish construction of the facility by 2024, with full production expected sometime in 2025.
The facility will make Tesla the only major car manufacturer in North America that also refines its own lithium. Currently, a large percentage of the world's lithium processing takes place in China.
"Texas wants to be able to be self-reliant, not dependent upon any foreign hostile nation for what we need. We need lithium," Texas governor Greg Abbott said at the ceremony.
Musk did not specify the volume of lithium that the refinery would produce each year, but said that Tesla would continue to buy the metal from its vendors alongside its own production. "We intend to continue to use suppliers of lithium, so it's not that Tesla will do all of it," Musk said. He also did not say when Tesla will source raw lithium for processing.
Musk said that the refinery would use materials that are less harsh for the environment, such as soda ash, compared with traditionally damaging chemicals like sulfuric acid.
"You could live right in the middle of the refinery and not suffer any ill effect. So they're very clean operations," Musk said. However, local media reports said some environmental advocates had raised concerns over the facility.
In 2020 Musk announced a venture into lithium production that remains undeveloped, telling shareholders that Tesla had secured the rights to 10,000 acres in Nevada to produce lithium from clay deposits.
Other vehicle manufacturers have also sought to localise battery production for their EVs in North America. In March, Volkswagen chose Canada for its first battery cell plant outside of Europe after announcing that it will only produce and sell electric cars in Europe from 2033. Canadian federal innovation minister Francois-Phillippe Champagne said at the time that the move was "the largest single investment in the auto sector in the history of Canada".