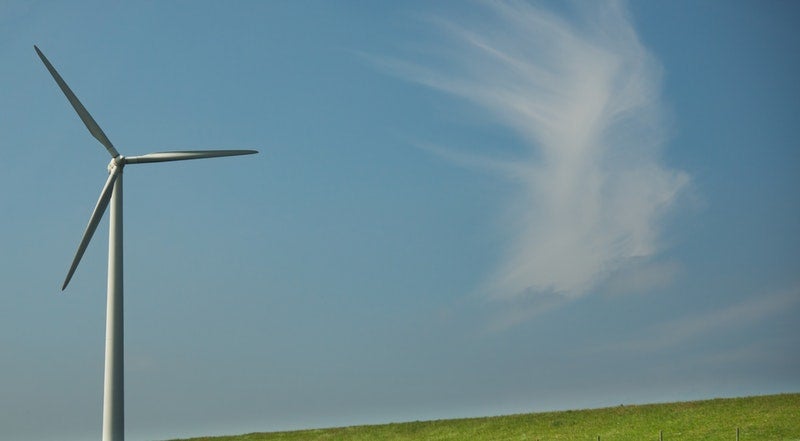 The UK Government has opened a new round of the Contracts for Difference scheme, allowing onshore wind and solar farms to be built once again.
The government's decision comes after a five-year ban on onshore wind farms was lifted.
According to the Guardian, the ban – put in place by David Cameron's government in June 2015 – provoked the reaction of the onshore wind industry, which labelled it a "costly political intervention."
The new round, which will open in 2021, will include measures to promote renewable electricity generation such as floating offshore wind, as well as new guidelines for developers to ensure that communities have a say in whether projects can proceed.
In England, communities will have a final say and no onshore wind farm will be built without communities' approval.
The scheme will also add 20,600 new jobs and facilitate energy storage, creating £628m of exports a year.
Business and energy secretary of state Alok Sharma: "Ending our contribution to climate change means making the UK a world leader in renewable energy.
"We are determined to do that in a way that works for everyone, listening to local communities and giving them an effective voice in decisions that affect them."
The new proposal aims at transforming the UK into a renewable energy leader, promoting technologies such as floating offshore wind farms to increase competitiveness.
RenewableUK chief executive Hugh McNeal said: "Backing cheap renewables is a clear example of the practical action to tackle climate change that the public is demanding, and this will speed up the transition to a net-zero economy."
Environmental organisations applauded the government's decision.
The Committee on Climate Change chief executive Chris Stark said: "This is a sign that the government is getting serious about delivering a Net Zero UK and is overcoming ideological objections to support a low-carbon technology with strong public support. It's very good news."
Greenpeace UK director John Sauven said: "This is great news for anyone who pays an energy bill, and it's great news for our climate. Onshore wind and solar are not only some of the cheapest sources of energy, reducing costs for everyone, but they are a vital part of putting the UK on track to net zero as quickly as possible."
The Contract for Difference scheme is the government's main mechanism for low-carbon electricity generation and consists of incentivising investments in renewable energy by protecting developers from fluctuating costs.
Successful renewable energy developers join a contract with the government-owned Low Carbon Contracts Company, which pays developers a flat rate for the electricity produced over a period of 15 years.
The first round of allocations started in October 2014 and ended in March 2015.