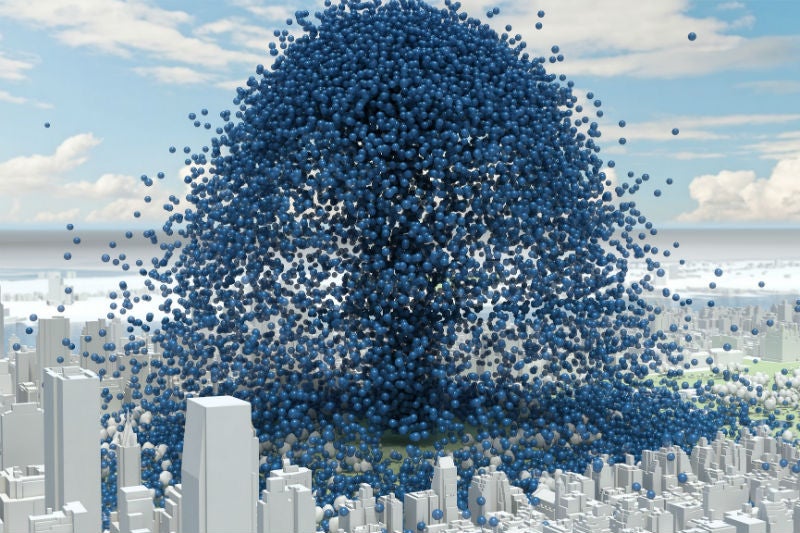 UK Energy Minister Claire Perry has pledged to spend an additional £20m on Carbon Capture, Usage and Storage (CCUS) under its Clean Growth Action Plan, including the construction of the first CCUS emissions storage facility.
The extra funds will be added to the existing £100m pot and will be used to assist the installation of carbon capture equipment at industrial sites across the UK.  The strategy includes building a pilot facility by mid-2020s, followed by full-scale facilities in 2030s if the pilot is successful.
Previous UK carbon capture initiatives were focussed around storing emissions from coal and gas power plants, but due to the rise of renewables, heavy industry such as chemical and oil refineries are emerging as the main culprits.
University of Edinburgh professor of CCUS Stuart Haszeldine told the Guardian: "This is much more probable [to succeed] than the previous attempts because the capture of CO2 is spread across numerous different types of industry."
While the government has received interest from industrial facilities in Scotland, Merseyside, and Teesside, it could be another year until the Energy Ministry publishes the Action Plan on getting the pilot plant built.
Pöyry Management Consulting's gas team senior principal John Williams told Power Technology: "This Government announcement will be welcomed and shows a renewed commitment to CCUS that should ease some of the uncertainty facing project developers.  However, while £20m will help, it will not be sufficient, in itself, to get projects up and running and the Government may need to be more ambitious in this area.
"Perhaps more significant is the announcement from Oil and Gas Climate Initiative backed by six major oil and gas companies to develop a CCS-equipped natural gas power station at Teesside. This could provide an important 'anchor' load on which to base an industrial CCS cluster in the area leading to potentially significant carbon reductions."
One CCUS project in Scotland will receive £175,000 of investment from Westminster, as well as £175,000 from Holyrood and extra funding from the European Union. It was designed to capture carbon at a gas terminal in Northern Aberdeen.
The Institution of Mechanical Engineers head of engineering Dr Jenifer Baxter said she welcomed the action plan but wants to see ideas turned into real action.
"CCUS is a critical part of the future energy and industrial systems and the government is heading in the right direction with providing additional funding. However, the amounts are somewhat underwhelming and the translation into action in this sector is slow," said Baxter.
"The UK is well-placed to lead the world in the development of carbon capture and storage technologies, which are considered critical for decarbonising our whole energy system. Deployment of demonstration plants and low carbon industrial clusters should form a central part of our industrial strategy. The renewed focus on CCUS is welcome, but planning should be converted into action soon."