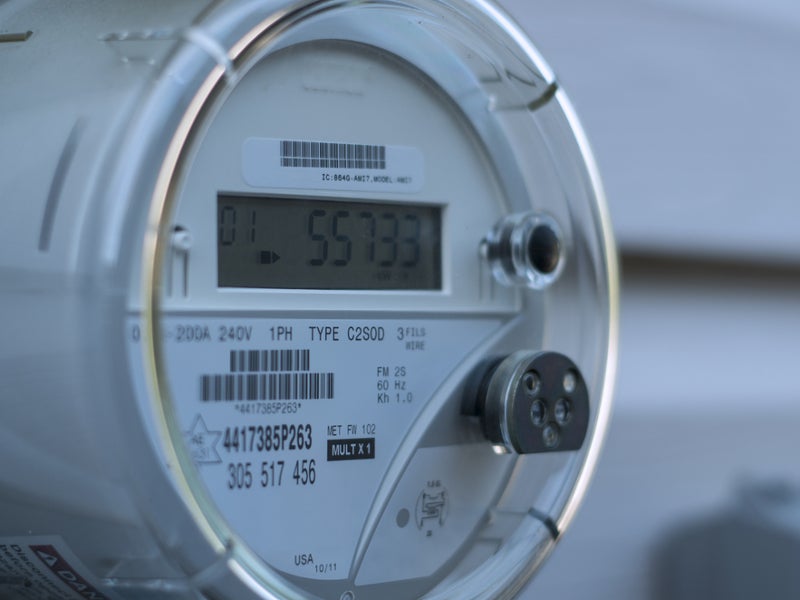 Analyst firm Cornwall Insight has predicted that the UK's energy tariff cap will rise to 213% of its present rate in January 2023.
On Tuesday, the company issued a statement updating its predictions for coming changes to the UK consumer energy price tariff cap. These predict a consumer energy tariff price cap of £4,266 ($5,158) in January 2023, using UK energy regulator Ofgem's new calculation methodology.
This means that, from a price cap of £1,271 ($1,537) in January 2022, energy prices would reach 330% of their original price over 12 months.
From a current cap of £1,971, ($2,383) the firm expects prices to rise to £3,582 ($4,331) from October 2022, and £4,266 ($5,158) from January 2023. The statement said the change in estimates reflects "both the increase in the wholesale market in the intervening period and a change in calculation methodology set for finalisation by Ofgem."
Ofgem recently announced that it would change the energy price cap every three months, using data from the previous three months to decide the cap. This accounts for previous wholesale prices, however the erratic movement of these prices means that the company also "anticipates volatility in the forecasts".
The price estimate also accounts for companies recouping recent hedging costs faster than previously anticipated. Ofgem revealed this plan in consultancy documents issued earlier this week.
Changes to methodology mean larger energy tariff rises, sooner
Cornwall Insight principal consultant Craig Lowrey said: "Many may consider the changes made by Ofgem to the hedging formula, which have contributed to the predicted increase in bills, to be unwise at a time when so many people are already struggling.
"However, with many energy suppliers under financial pressure, and some currently making a loss, maintaining the current timeframe for suppliers to recover their hedging costs could risk a repeat of the sizable exodus seen in 2021. Given that the costs of supplier failure are ultimately met by consumers through their energy bills, a change to make this less likely is welcome, even if the timing of it may well not be for some consumers."
Cornwall Insight's tariff cap estimate for January rose by £650 ($786) from previous estimates. The firm's £3,582 ($4,331) prediction for the tariff cap in the last quarter of 2022 also rose by approximately £200 ($242). This also represents approximately £782 ($946) more the rough figures that Ofgem CEO Jonathan Brearley told lawmakers in May.
Millions pushed toward poverty by fearsome bills
Cornwall Insight currently expects tariff caps to peak in the second quarter of 2023, reaching just below £4,500 ($5,441). After this it expects the tariff cap for the third and fourth quarters of 2023 to remain around £3,800 ($4,595). This represents lower prices than previously predicted, mainly influenced by the recent changes in wholesale costs.
"Rather than critiquing the methodology of the cap, it may be time to consider the cap's place altogether," said Lowrey. "After all, if it is not controlling consumer prices, and is damaging suppliers' business models, we must wonder if it is fit for purpose – especially in these times of unprecedented energy market conditions."
Lowrey also said that the estimates give reason for the UK Government to increase the amount of assistance offered to billpayers. Currently, the UK treasury has arranged a £400 ($484) loan to decrease current energy bills. Billpayers will then repay this with increased energy bills over the next five years.
Many UK billpayers have already struggled to pay energy bills, with tariffs forcing them towards poverty. Local news outlets have reported on people needing to choose between eating and heating, as well as a growing movement of billpayers pledging to not pay their energy bills in coming months.