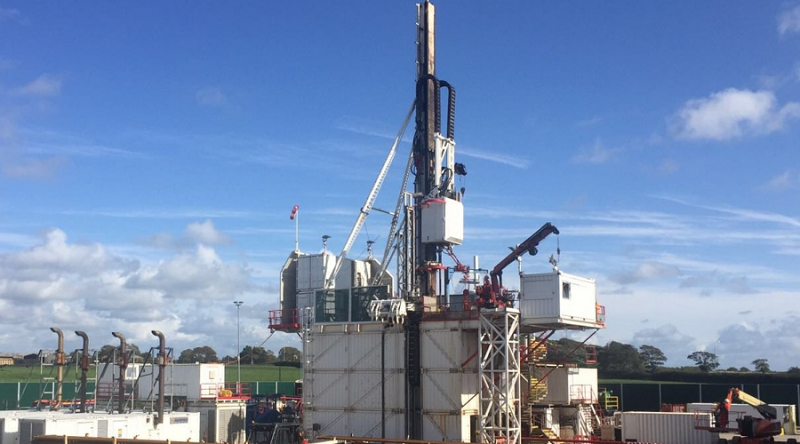 The UK government introduced a moratorium on fracking on 1 November 2019, banning hydraulic fracturing activity in England with immediate effect.
Ministers took the decision on the basis of a report published by the UK Oil and Gas Authority (OGA) in October 2019, which warned that it was not possible to predict the probability or magnitude of seismic activity at the Preston New Road site in Lancashire, the UK's only active fracking site.
British oil and gas exploration company Cuadrilla paused fracking operations at the Preston New Road site following an earth tremor on 21 August 2019, following a resumption of activity on 15 August 2019.
The tremor measured 1.55ML on the Richter scale, higher than the previously recorded 1.5ML tremor at the site and in breach of the UK government's 0.5ML threshold on seismic activity.
The restart of activity at Preston New Road had suggested support for fracking from the government, which issued a statement in August 2019 suggesting it was considering a relaxation of fracking regulations.
The ban will continue until "compelling new evidence" is provided concerning seismic activity at the site, and in a statement, the government also confirmed that planning reforms for shale gas developments proposed in 2018 would not be implemented.
Business and energy secretary Andrea Leadsom said: "Whilst acknowledging the huge potential of UK shale gas to provide a bridge to a zero-carbon future, I've also always been clear that shale gas exploration must be carried out safely.
"In the UK, we have been led by the best available scientific evidence, and closely regulated by the Oil and Gas Authority, one of the best regulators in the world."
"After reviewing the OGA's report into recent seismic activity at Preston New Road, it is clear that we cannot rule out future unacceptable impacts on the local community."
Speaking on behalf of the oil and gas industry, UK Onshore Oil and Gas CEO Ken Cronin said: "Hydraulic fracturing stimulation is a long-standing technology used around the world and in a number of industries, including the oil and gas, water and geothermal sectors.
"Going forward, we are fully committed to working closely with the Oil and Gas Authority and other relevant regulators to demonstrate that we can operate safely and environmentally responsibly.
"Given the size of the prize at stake – the significantly lower carbon footprint of domestic gas compared to imports and the significant investment the industry and the Government have already made – we believe this is the right approach.
"Since shale gas exploration commenced in England we have confirmed a world-class resource. Flow testing and core sampling across Lancashire and North Nottinghamshire show that our high-quality indigenous gas can reach the surface, leaving the UK with no excuse to continue importing overseas gas that generates double the emissions and provides British workers, businesses and communities with no economic benefit."