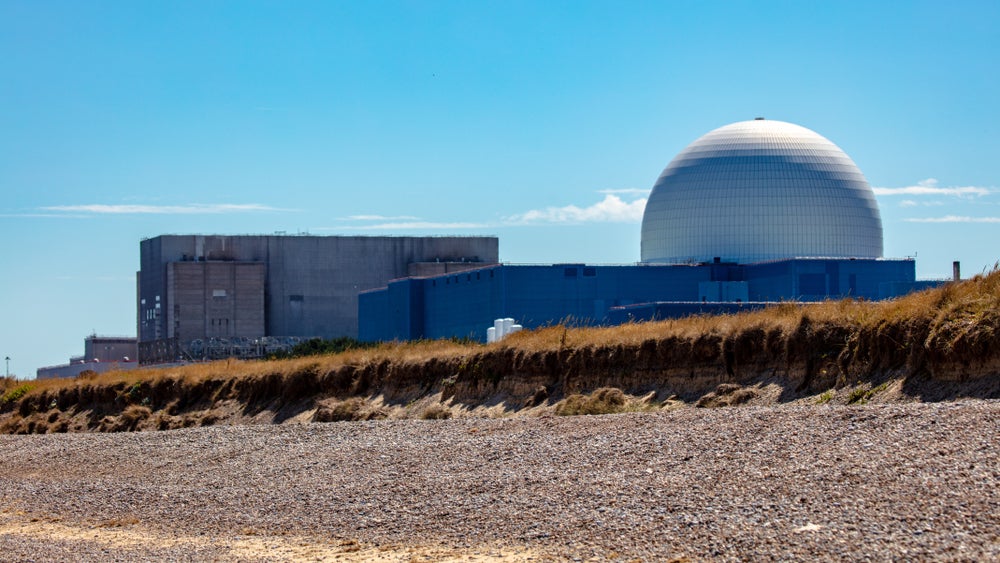 The UK Government has made a further £341m ($431m) of funding available for the Sizewell C nuclear energy project.
According to ministers, the funding will help prepare the site for construction, procure key components and expand the site's workforce.
The Sizewell C project, located in Suffolk in the south-east of England, is part of the UK's efforts to increase its nuclear generation capacity. French nuclear giant EDF is developing the power plant, which will be comprised of two reactors generating the equivalent of 3.2GW.
In March of this year the government announced the launch of its Great British Nuclear body, which supports the Sizewell project and the development of small modular reactors.
The UK has set a target for a quarter of its electricity to come from nuclear generation by the year 2050. The target equates to 24GW – four times current levels.
The government already has a £870m stake in the project, which it claims will provide power to the equivalent of six million homes over 60 years, saving the UK as much as nine million tonnes of CO₂ emissions each year.
"Today's funding announcement is a clear demonstration of the government's commitment to this vital project, and will mean the site will be shovel-ready, and work able to start, much more quickly," said Minister for Nuclear and Networks Andrew Bowie in a press release on 29 August.
UK ministers are keen to quickly reach a Final Investment Decision for the Sizewell C project. Following a 2022 decision to delay approval for EDF to begin development on the project, it has fallen behind schedule. UK ministers have since reaffirmed their support for the project, which had formerly been rumoured to be axed entirely.
Government estimates predict that the development will provide 10,000 jobs nationwide, including 1500 apprenticeships.
Local and national campaign groups have protested against the construction of Sizewell C, largely due to the site's proximity to the Minsmere Nature Reserve. They have also expressed concerns about the availability of fresh water supplies as the site is located in one of the UK's driest areas.
Sizewell C company joint managing director Julia Pyke said that development will include "community schemes" to hear local people's concerns.
"We want people living near Sizewell C to see the benefits of the project as soon as possible and we are looking forward to getting started on a range of proposals which will bring real improvements to the area well before the main construction gets under way," she went on.