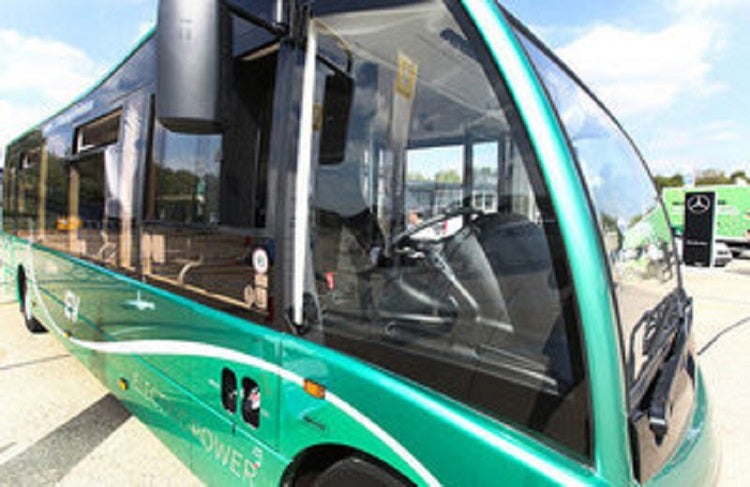 The UK government has awarded £48m for 263 ultra-low emission buses and supporting infrastructure throughout the country, which will almost double the UK's low-emission bus fleet to 540.
We're funding 263 #ZeroEmission buses in our towns and cities, saving 14,384 tonnes of CO2 annually ⚡️🚌⚡️

Discover the #ULEB competition winners here: https://t.co/KdCqizklGN #RoadToZero | #IndustrialStrategy | #InnovationIsGreat pic.twitter.com/cF6Mk0imwN

— Department for Transport (@transportgovuk) February 6, 2019
Department of Transport (DfT) under-secretary of state Nusrat Ghani MP made the announcement at the UK Bus Summit in London today.
The £48m investment will come from the Office for Low Emission Vehicles (OLEV), £14.2m of which will go towards infrastructure including new charge points. OLEV is a cross-government team with members and funding from DfT and the Department of Business, Energy and Industrial Strategy (BEIS).
OLEV invited local authorities to apply for funding through the 2018 ultra-low emission bus scheme competition, which took place from March and June 2018. In total, 19 authorities and companies won the funding for ultra-low emission buses.
Transport for London won the most funding, with 63 buses and nearly £7m in funding. Other major winners included private bus company Stagecoach Manchester with 32 buses and £6.9m and the City of Cardiff Council with 36 buses and £5.7m.
Ghani said: "The government is doing more than ever before to reduce emissions across all modes of transport and I'm delighted to see the bus industry putting itself at the forefront of this."
The funding for ultra-low emission buses is another part of the government's "Road to Zero" strategy to lower emissions on transportation. Alongside the £48m for new buses, the government announced yesterday that it would spend £6m on new charge points for ultra-low emission taxis.