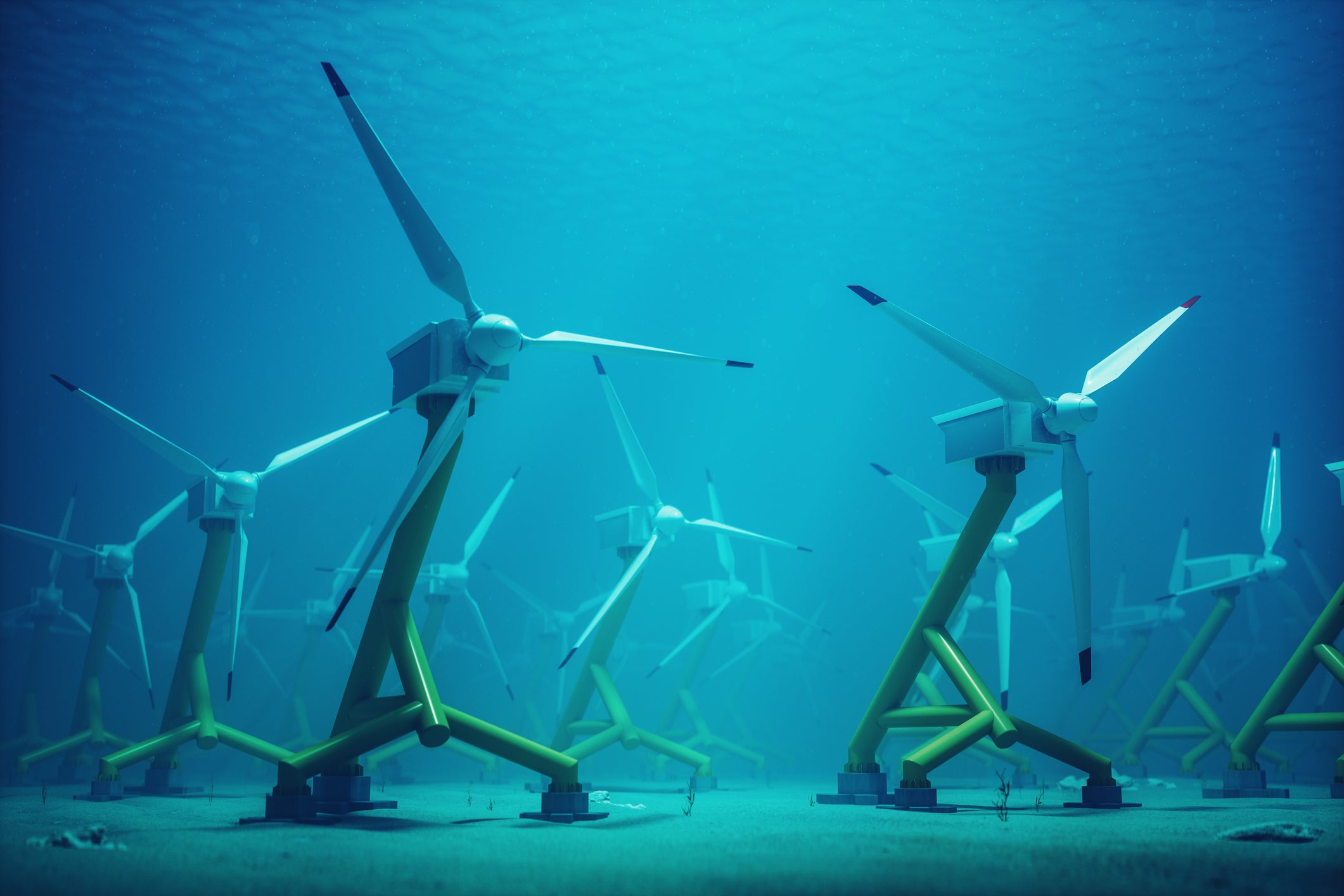 A long-delayed UK tidal energy project has said that it is in talks with investors and energy companies about future funding, BBC News has revealed.
The Perpetuus Tidal Energy Centre (PTEC) originally proposed the installation of tidal stream turbines south of the Isle of Wight by 2017. Initial construction on the project began in 2012.
The project was initially suspended in 2016 when it failed to secure funding in the UK Government's annual contracts for difference (CfD) round. The contracts offer security for energy suppliers by guaranteeing that consumers will pay a fixed price for electricity.  
The results of this year's CfD action were announced earlier this month, with a record number of seven tidal stream energy projects securing funding, equating to 53MW of capacity. However, PTEC was not listed among the winners of either bidding round.
The company had previously submitted a bid for the CfD auctions in 2022 and 2023.
The PTEC project hopes to produce 300MW of electricity when fully developed, as well as hydrogen from sea water. 
The company currently owes more than £1m ($1.2m) to the Isle of Wight Council, which is a shareholder on the project. In 2020, the council agreed to decline an additional £244,000 loan to the project but to extend the existing loan. 
Tidal stream energy is playing an increasing role in the UK's energy mix. The turbines, which either float or are installed on the seabed, offer a predictable renewable energy source. 
Isle of Wight Councillor Michael Lilley is monitoring the project. He told BBC News following a meeting on Thursday that the company was "in discussion with a number of funders as well as large energy firms". 
"I have tracked this for many years and getting answers is often like pulling teeth," he said. "Isle of Wight Council has invested heavily in PTEC. We need regular updates and improved communication on its progress."