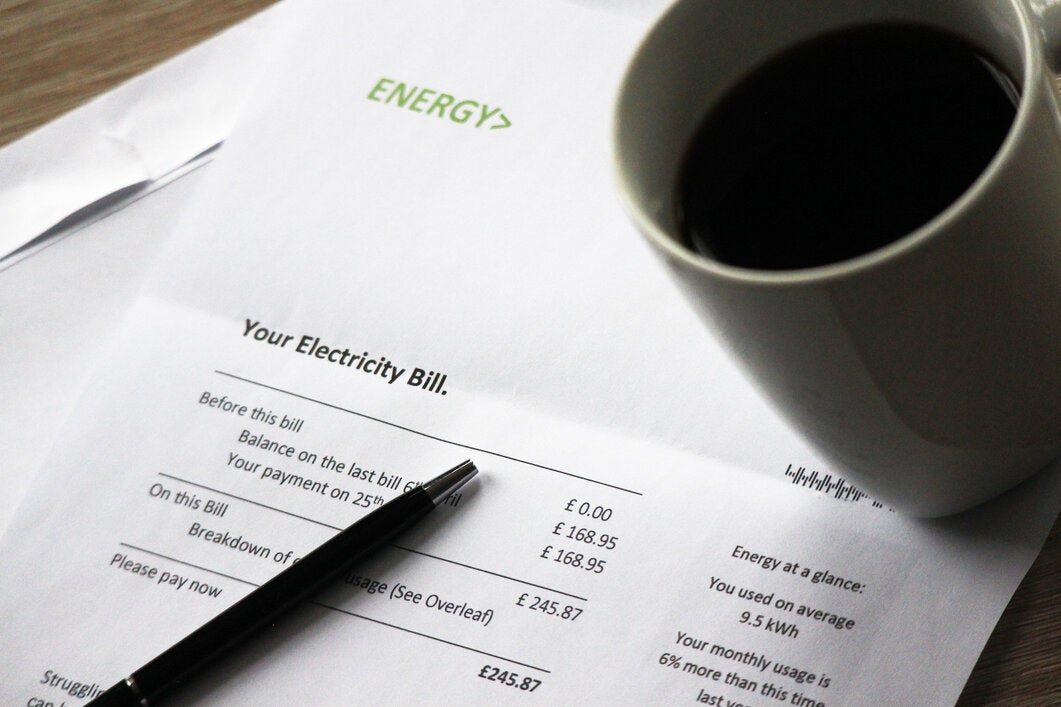 The energy price cap in the UK will be cut from 1 July to £2,074 ($2,559) per year for a typical household, representing a 17% drop from the current Energy Price Guarantee (EPG) level, the UK's energy regulator Ofgem announced on Thursday morning.
Replacing the government's EPG, which currently limits a typical household bill to £2,500, the new cap represents a reduction of £426 per year for the average household.
The energy price cap sets a limit on the amount an energy supplier can charge per unit of gas and electricity, as well as for the daily standing charge. However, households can easily go over the "typical" yearly bill if the number of units of energy they use also exceeds the expected average, which currently stands at 12,000 kilowatt-hours.
Ofgem boss Jonathan Brearley warned that although the price drop is good news for households in the short term, "In the medium term, we are unlikely to see prices return to the levels we saw before the energy crisis."
He added, however, that Ofgem is "very hopeful" that the new cap will lead energy companies to reintroduce competitive fixed-price deals, so that "customers will get a better deal than the price cap".
Martin Lewis, founder of Money Saving Expert, said in a statement that the new cap "will be a relief for many, yet most will still be paying more for their energy than during the winter". Speaking to the BBC on Thursday, he added that he does not expect to see energy companies offering new deals to customers immediately.
Last week, Ofgem demanded a total of £8m in refunds and compensation from three UK energy suppliers, E.ON Next, Good Energy and Octopus Energy, for delayed or non-existent statutory payments. The regulator predicted that more than 100,000 households were affected by missed or delayed compensation payouts from their suppliers.
Under the Guaranteed Standards of Performance scheme, introduced in May 2020 to reduce billing delays, customers are entitled to a £30 payment from utility companies if a final bill is not provided six weeks after switching to a different provider.
"Our rules mean that where energy companies drag their heels, customers are automatically compensated," Neil Kenward, director of strategy at Ofgem, said in a statement. "We won't hesitate to hold energy companies to account, as we have done today."
In the same week, Ofgem forced Ovo Energy and Good Energy to pay a combined total of £2.7m to overcharged customers, stating at the time that the charges were "in recognition of the suppliers' failure to apply the price protections put in place at the height of the energy crisis". 
Dan Norton, deputy director of retail at Ofgem, said in a statement at the time that the regulator expects suppliers to ensure customers pay "no more than the level of the price cap or Energy Price Guarantee – schemes put in place with the very purpose of helping people".
"Energy suppliers should hear this loud and clear: we expect suppliers to act with the utmost care and integrity. We will continue to hold them to account if they do not meet their customer protection or reporting obligations," Norton added, suggesting the regulator could crackdown on companies that fail to meet obligations of care to their customers.