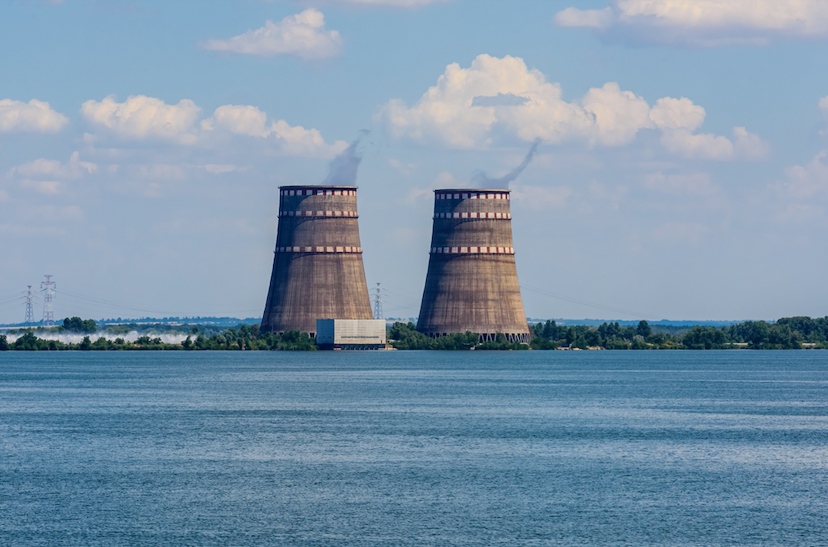 Ukraine's President Volodymyr Zelensky has said that he has received information suggesting that Russia is weighing up an attack on the Zaporizhzhia nuclear power plant that it currently occupies.
In a video address, Zelensky said that Ukrainian intelligence "received information that Russia is considering a scenario of a terrorist attack at the Zaporizhzhia nuclear power plant. A terrorist attack with radiation leakage."
Russia initially threatened the integrity of the plant, Europe's largest, in August when the country's state nuclear company stated that Zaporizhzhia will be "Russia's or no-one's". This week, reports have said that Russian forces are "gradually leaving" the nuclear plant. While this could mean that Russia is giving up its hold of the plant, this could alternatively corroborate the idea that it will be the scene of a radiation leakage-based attack.
In April, the International Atomic Energy Agency (IAEA) stated that continued military activity at the plant poses a major risk to European safety. The IAEA's director general, Mariano Grossi, called for action to ensure the plant's safety. "We are living on borrowed time when it comes to nuclear safety and security at the Zaporizhzhia Nuclear Power Plant," he said. "Unless we take action to protect the plant, our luck will sooner or later run out, with potentially severe consequences for human health and the environment."
After Zelensky's statement, the US Senate introduced a resolution to trigger Nato Article 5 if a cloud of radiation is unleashed from the plant or any other nuclear site. The resolution introduced by the house says that any nuclear cloud release caused by Russia, Belarus or any Russian "proxy" would be considered an attack on Nato and cause it to invoke Article 5, thus triggering a war with Russia.
Zelensky also used the statement to provide an update on the situation on the Kakhovka dam and hydroelectric plant. "Ukrainian intelligence and the Security Service of Ukraine have gathered new evidence of how Russian terrorists blew up the dam and other structures of the Kakhovka hydroelectric power plant." Zelensky affirmed that "It was an absolutely deliberate, premeditated crime." The dam was breached on the 6 June, with the nearby hydroelectric plant "fully destroyed" by mass flooding that ensued.