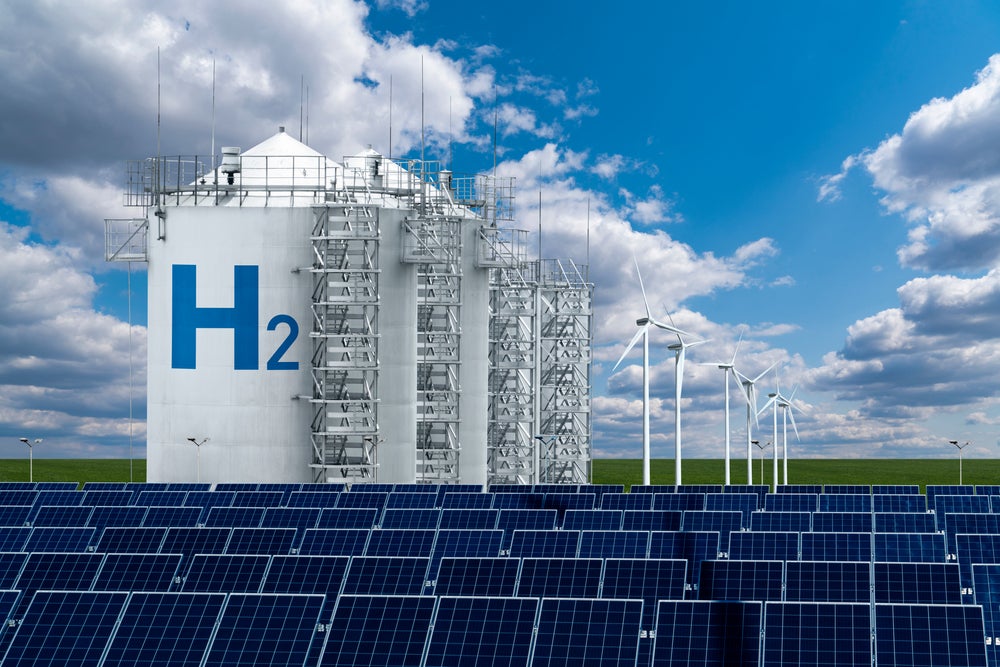 A number of US energy companies have begun lobbying the US Government to widen its tax incentives for the hydrogen industry.
Currently, green hydrogen producers receive financial incentives under President Biden's landmark Inflation Reduction Act (IRA), but several producers are calling for hydrogen produced from other sources including fossil fuels to be included in the tax incentives.
The US Treasury Department is due to issue additional tax guidelines next month that will determine which hydrogen projects qualify under the IRA. The most stringent proposal would only accommodate for green hydrogen, which is exclusively produced by splitting water molecules using renewable energy.
According to industry lobbyists, requiring hydrogen plants to operate solely from zero-carbon energy sources would require the plants to shut down when renewable energy is not available.
They are instead calling for an annual matching system that would allow producers to purchase credits for renewable electricity in amounts equal to their yearly energy consumption. Others within the industry are also calling for an hourly accounting approach.
A total of 32 energy companies and industry players signed a letter addressed to President Biden last week, urging him to consider a wider definition of "clean" hydrogen under Section 45V of the Clean Hydrogen Production Tax Credit (PTC).
"The fact is clean domestic hydrogen is essential to meeting America's climate and economic goals," said Andy Marsh, CEO of Plug Power, one of the letter's signatories.
"If PTC rules are too restrictive, we risk forgoing hundreds of thousands of jobs, conceding hydrogen leadership overseas, compromising our energy security and failing to achieve decarbonisation goals – especially in hard-to-abate sectors like steel and chemical production."
"Even as we work to give life to an emerging hydrogen economy, there are still fundamental questions concerning the design of the tax credit that will significantly impact its scale, economic feasibility and associated emission impacts," said Gregory Wetstone, president of the American Council on Renewable Energy, one of the groups in favour of the change.
The hydrogen lobby
Hydrogen emits no carbon dioxide when burned and many governments are banking on it to become a key route to decarbonising sectors such as freight and heavy industry.
Very little hydrogen currently produced in the US is zero carbon, with 95% of US hydrogen currently produced with natural gas. The US Energy Department has set a target to produce ten million tonnes of clean hydrogen by 2030.
Research from environmental charity DeSmog also shows that a large proportion of the hydrogen lobby is made up of "networks of companies, industry associations, lobbyists, and politicians with deep ties to the fossil fuel industry".
A number of oil and gas giants have announced hydrogen investment in recent years, including US major Exxon, which has developed a blue hydrogen plant in Baytown, Texas, capable of generating one billion cubic feet of hydrogen per day.
The US debate over hydrogen follows a similar disagreement in the EU earlier this year over what constitutes clean hydrogen. France, which derives 70% of its energy from nuclear, campaigned tirelessly for hydrogen produced using nuclear energy to be included in the EU's definition of renewable hydrogen under the Renewable Energy Directive. So-called 'pink' hydrogen is now eligible under EU targets.