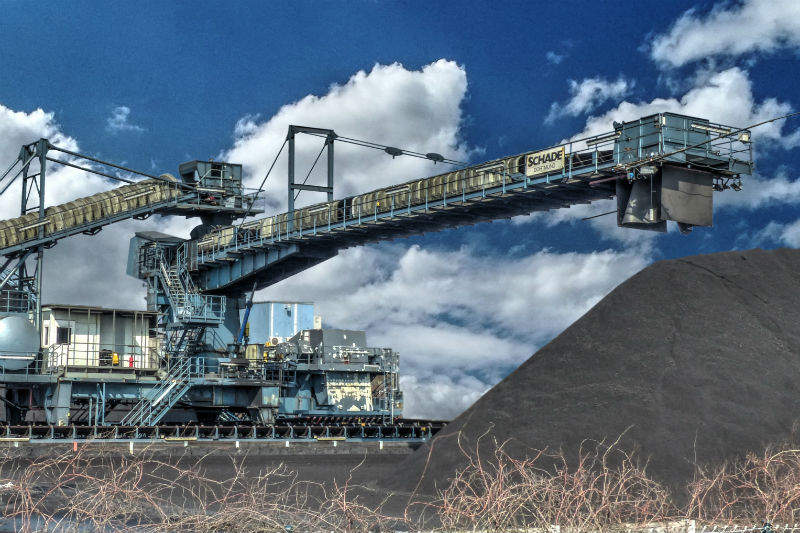 US fossil fuels continue to dominate the energy sector, the US Energy Information Agency (EIA) has found, despite reductions in coal consumption dragging down total usage to a record low level.
Using data from multiple historical sources, the EIA mapped out total US energy consumption since 1776 and discovered that US fossil fuels use fell to its lowest levels since 1902, at roughly 80%, decreasing for the third consecutive year.
Petroleum, natural gas and coal have typically accounted for at least 80% of energy consumption in the US for the last 100 years. The recent decline was spurred on by more significant declines in coal and, to a lesser extent, natural gas. Petroleum use has generally risen in the past few years.
The peaks and troughs of US fossil fuels
Coal consumption has decreased the most, notably falling by 13.6% in 2015 followed by a decrease in 8.5% in 2016, and a further 2.5% last year. US coal consumption peaked in 2005, when it made up roughly 23% of all energy consumption in the US. Today, it makes up around 14%.
Natural gas consumption fell for the first time in 2017, declining by 1.4%. Previously, natural gas's portion of the US's total energy mix had increased for eight of the last ten years, reaching around 28% according to the latest figures – twice the proportion of coal.
Similar to natural gas, petroleum consumption rose steeply until the mid-1960s. It has since recovered from an 8% drop circa-1970 to peak again in 2005, at 40% of total consumption.
It is still currently the highest consumed source of energy in the US, at 36% of fossil fuel use, surpassing coal's lead in 1950. The demand for petroleum in the US is still high, mainly from the transportation sector. Many homes, businesses and industries still rely on several petroleum-based fuel sources.
Renewables revolution
The EIA also found that the renewables share of total energy consumption in the US peaked last year. Hydroelectricity, biomass, wind and solar currently make up around 11.3% of total energy use. The level of biomass use reached 5% in 2017, higher than its level of 3% towards the end of the 19th Century when wood-burning was the primary resource.
Solar and wind power production have shot up in the past decade to equate to around 3% of total energy production today.
From wood-burning in the 18th and 19th Centuries to the rise in fossil fuels in the mid-20th Century, to nuclear and now renewables today, the US energy sector has undergone massive changes in its energy mix.
At Bloomberg's New Energy Outlook 2018 forum, lead author and head of the EMEA division Seb Henbest predicts that by 2050 renewable energy sources will supply 55% of electricity in the US and 87% in Europe.
He estimated that, in the electricity market specifically, production will flip 'from a model where large plants run around-the-clock, supported by smaller peaker units', to the majority of production supplied by 'cheap variable renewables, supported by conventional plants running at lower capacity factors, with batteries and other dedicated flexible units'.