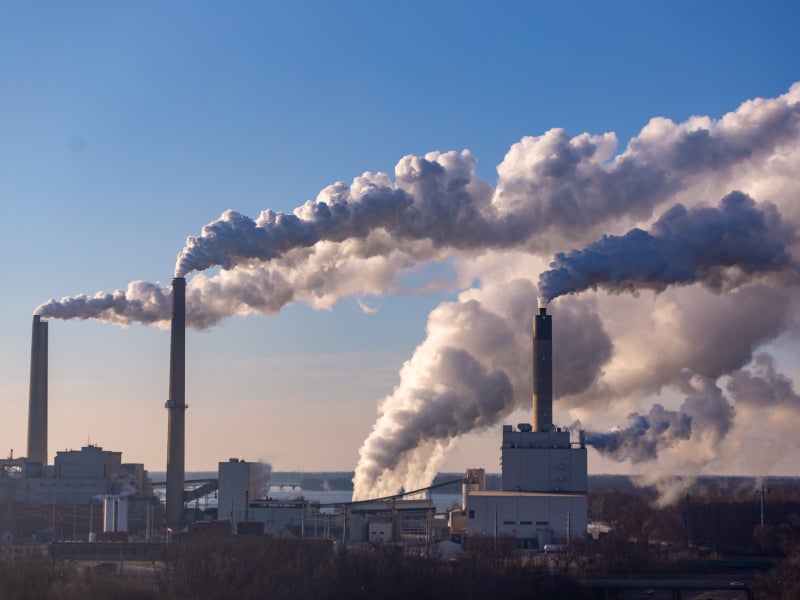 Greenhouse gas (GHG) emissions in the US slightly increased in 2022, rising 1.3% compared to the previous year, according to a research group's estimates. 
The Rhodium Group, an environmental consultancy firm, noted in their annual emissions report that emissions rose by 1.3% between 2011 and 2021. This compares to 1.9% GDP growth at the same time, which implies that the economy's carbon intensity decreased.
According to the report, despite GDP growth, the downward trend in coal consumption contributed to cutting GHG emissions in 2019. The pandemic had a severe economic impact in 2020, leading GDP to fall by 5.9% and emissions to fall by 10.6% compared to 2019. This marked a significant drop in emissions since the 2008 recession. Across 2021, GHG emissions increased by 6.5% while GDP grew by 5.9% due to a rise in coal generation and a moderate recovery in transportation demand. On the contrary, GDP growth in 2022 outpaced the increase in GHG emissions.
The US falls behind President Joe Biden's administration's climate targets, the report said. Total US emissions of 5.6 billion tonnes in 2022 mean that the US remains the second greatest emitter of greenhouse gases behind China.
"With the slight increase in emissions in 2022, the US continues to fall behind in its efforts to meet its target set under the Paris Agreement of reducing GHG emissions 50-52% below 2005 levels by 2030. In 2022, emissions reached only 15.5% below 2005 levels. To meet the 2025 target of 26-28% below 2005 levels and get back on track for the 2030 Paris goal, the US needs to increase its efforts significantly," the report reads. 
Rhodium said that the US could observe a 31% to 44% fall in emissions this year if the government expedites the implementation of the Inflation Reduction Act. The act has launched over $300m in climate-related investment and tax breaks for electric vehicles and renewable energy.