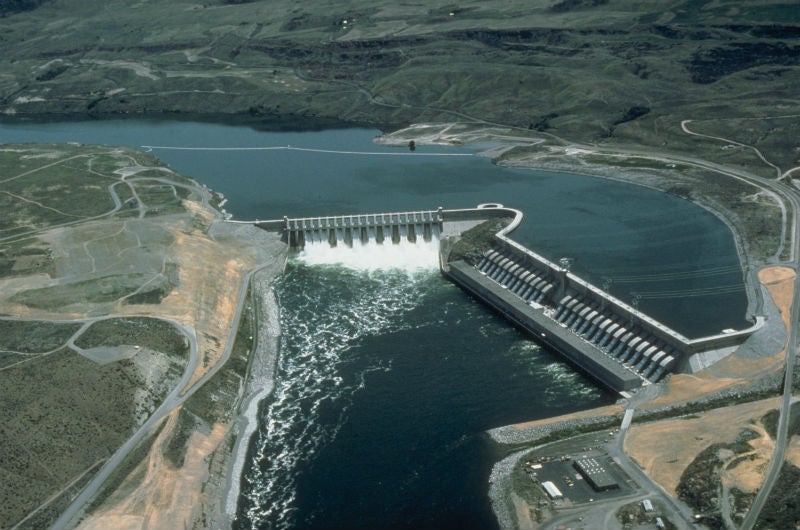 Scientists at Stanford University in the US have discovered that recent droughts in western states such as California, Idaho, Oregon, and Washington have caused a rise in greenhouse gas emissions due to the need for fossil fuels to replace US hydropower projects in particularly dry periods.
Between 2001 and 2015 droughts caused a 10% rise in average annual carbon dioxide emissions as power generators brought fossil fuels projects back online to balance the power lost from hydropower, according to a study published on 21 December in Environmental Research Letters.
Stanford School of Earth, Energy and Environmental Sciences professor, climate scientist and senior author of the study Noah Diffenbaugh said: "Water is used in electricity generation, both directly for hydropower and indirectly for cooling in thermoelectric power plants.
"We find that in a number of western states where hydropower plays a key role in the clean energy portfolio, droughts cause an increase in emissions as natural gas or coal-fired power plants are brought online to pick up the slack when water for hydropower comes up short."
The study shows that sulphur dioxide and nitrogen oxides also increased in some of the states observed, with the largest increases of sulphur dioxide taking place in Colorado, Utah, Washington and Wyoming. For nitrogen oxides, the biggest contributions came from California, Colorado, Oregon, Utah, Washington and Wyoming.
In that 14-year time frame, switching from hydropower projects to fossil fuels in dry periods led to an additional 100mt of carbon dioxide being released into the atmosphere.
California has passed a bill to go carbon-free by 2045, while the state of Washington will consider a proposal next year to eliminate fossil fuels from the electricity generation sector by 2045. California contributed around 51mt of carbon from drought-induced switches to fossil fuels, while Washington contributed around 22mt.
Study lead author and postdoctoral researcher Julio Herrera-Estrada said: "For California, Oregon and Washington, which generate a lot of hydropower, the drought-induced increases in carbon dioxide emissions represent substantial fractions of their Clean Power Plan targets."
The Clean Power Plan is a national restriction on greenhouse gas emissions from power plants, which was enacted in 2015, although the Trump administration has been trying to curb the authority of the policy.