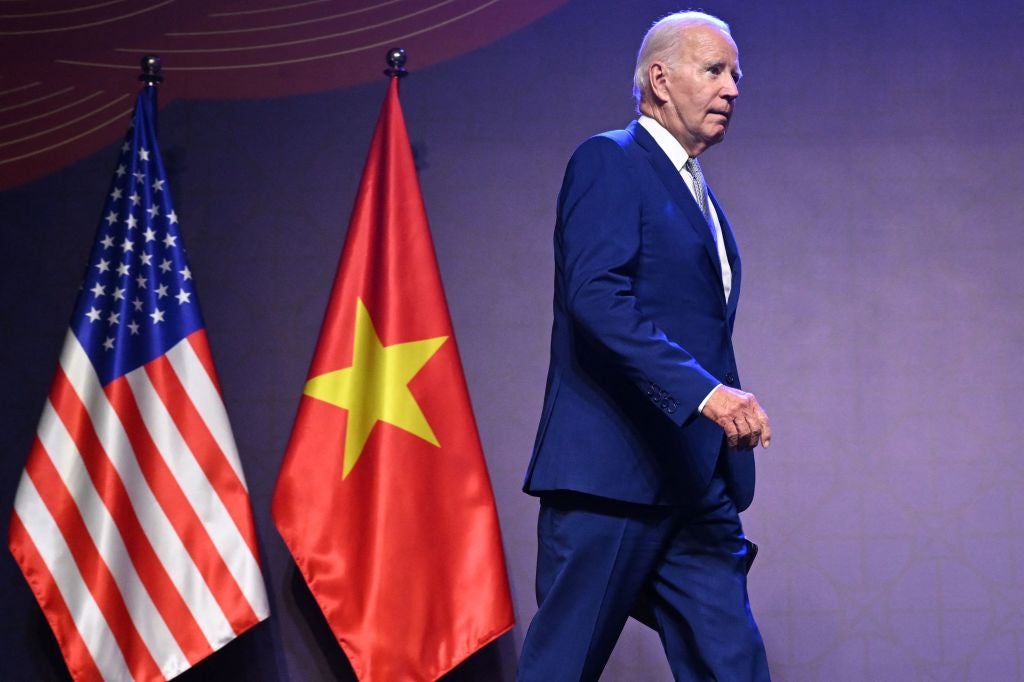 The US Government has secured a deal with Vietnam for the procurement of semiconductors and minerals. The South Asian nation also elevated the US to its highest diplomatic level, placing it alongside China and Russia.
The announcement comes amid rising diplomatic tensions between the US and China, as both major economies compete to retain dominance in the international clean technology industry.
With President Biden's 2022 Inflation Reduction Act stipulating domestic manufacture of clean energy products for certain tax exemptions, the US Government is attempting to strengthen the county's domestic supply chains.
As a result, the US Government has been pushing for an upgrade to its diplomatic status with Vietnam for months. The manufacturing heavyweight could help the US diversify supply chains away from China.
Biden visited Hanoi to cement ties between the two nations. "We can trace a 50-year arc of progress between our nations, from conflict to normalisation, to this new elevated status," he told reporters.
Speaking at a press conference on 11th September, following both the G20 summit in India and his visit to Vietnam, Biden accused China of "changing the game, in terms of trade and other issues".
"We have an opportunity to strengthen alliances around the world to maintain stability," he added. "That is what this trip is all about. Having India cooperate much more with the United States […] and Vietnam being closer with the United States, it is not about containing China, it is about having a stable base in the Pacific."
The US Government has not yet provided details on the nature of the deal with Vietnam, which has the largest deposits of critical minerals, especially rare earth metals, in the world, officials told Reuters.
Top Chinese officials are also expected to visit Hanoi in the coming weeks as Vietnam seeks to maintain relations with both the US and China.