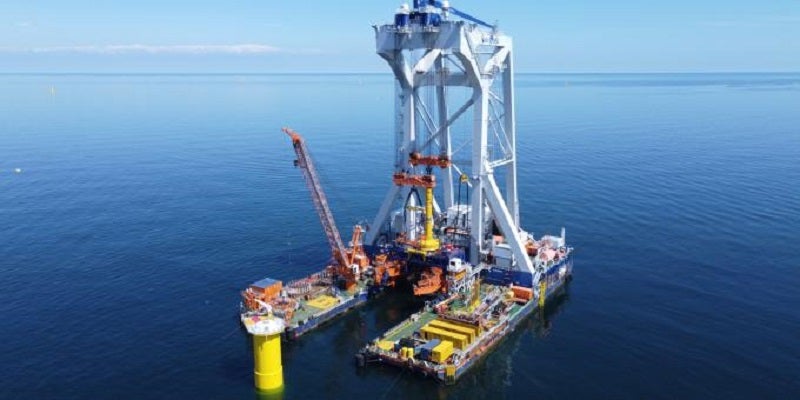 Dutch maritime contracting company Van Oord has secured a contract for the construction of the Baltic Power offshore wind farm in Poland.
Van Oord will transport and install more than 70 foundations for the 1.2GW offshore project, which is located 23km north of the Polish coastline.
The Baltic Power project is a joint venture of Polish petrol refiner PKN ORLEN and Canada-based energy firm Northland Power.
It will be Van Oord's first offshore wind project in Poland.
After completion, the wind farm will have the capacity to deliver clean energy to more than 1.5 million Polish households.
Baltic Power Management Board member Jarosław Broda said: "Baltic Power consistently follows its schedule and selects suppliers who can boast not only a great deal of experience, but also a readiness to carry out significant part of the work in Poland."
Van Oord said that it will use its heavy lift installation vessel, Svanen, to install the wind turbines.
Construction works at the site are expected to begin in 2024 and the project is due to be commissioned in 2026.
Van Oord Offshore Wind managing director Arnoud Kuis said: "The creation of a sustainable energy system is one of the most important challenges of our time and the urgency is growing.
"The Baltic Sea holds incredible potential for offshore wind in Europe.
"We are very pleased to win another project in the Baltic Sea, making a significant contribution to the energy transition in Poland."
In November last year, Seaway 7 awarded a contract to Van Oord for installing scour protection at the Seagreen offshore wind farm in Scotland.
The contract works will involve high-precision rock installation around 114 wind turbine foundations at the 1,075MW wind farm, which is located around 27km from the coast of Angus.