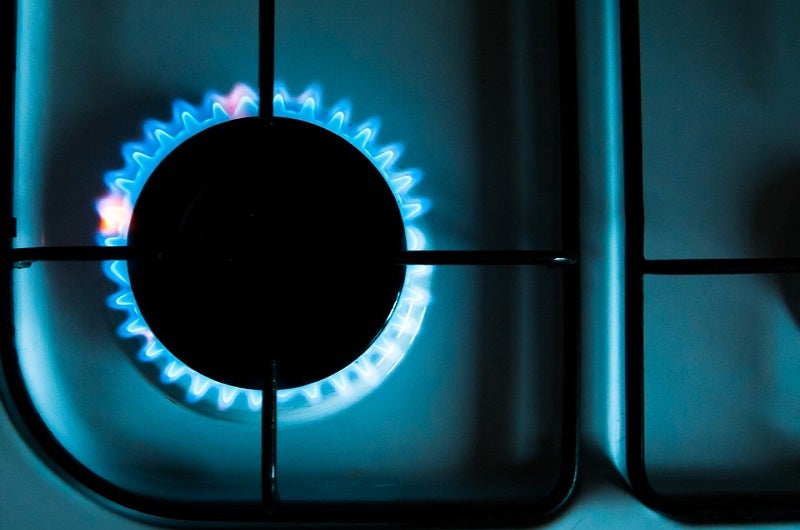 The Westminster Energy, Environment and Transport Forum (WEETF) held a policy conference on 16 July 2019, with energy professionals discussing infrastructure, decarbonisation and energy security.
The future role of gas
The event started with an assessment of gas infrastructures, outlining the future role of gas in the UK's energy mix.
Committee on Climate Change team leader David Joffe stated that establishing changing energy infrastructure was a 'key reason' for the UK setting 2050 as the year for its net-zero carbon target, saying: "Across all the sectors, there's a huge amount of needs to be done, some more than others, and particularly in the next 10 years [which are] absolutely crucial."
He also noted that while hydrogen had potential as a low-carbon alternative for gas grids to switch over to, conventional means of hydrogen through electrolysis would not be enough to reach the 2050 net-zero goals, and that large-scale carbon capture and storage (CCS) technologies would still need to be put in place. However, Joffe highlighted that hydrogen imports to the UK to bolster its energy infrastructures were also a possibility.
National Infrastructure Commission senior policy advisor Peter Burnill consolidated Joffe's points, suggesting that testing CCS and hydrogen technology made sense as a first step.
He noted that renewables were "more likely to exceed expectations" than nuclear power, but added that the "nuclear option" should still be kept open.
Next steps for the UK gas network
Following this discussion, a number of industry leaders suggested what the next steps for the UK gas network should be.
Northern Gas Networks strategy manager Keith Owen explored the prospects of integrating hydrogen into existing energy infrastructures, describing the gas as a means to support a number of energy systems in the transition to renewable energy.
@NGNgas' Keith Owen outlining the potential of hydrogen at #WEETFEvents pic.twitter.com/vlUpndOq5j

— Future Power Tech (@Power_OnlineMag) July 16, 2019
Carbon Capture and Storage Association CEO Luke Warren outlined recent CCS developments in the UK, stating that the UK could become a global leader in CCS. He described a plan focusing on 'geological assets' in the North and Irish Seas, with these assets acting as hubs for greater CCS activity in the UK.
@The_CCSA's Luke Warren describing recent carbon capture developments at #WEETFEvents pic.twitter.com/9JnaBX8TWR

— Future Power Tech (@Power_OnlineMag) July 16, 2019
Shadow SNP spokesperson Kirsty Blackman MP chaired the next discussion, beginning the talks by urging the energy industry to convince politicians of the importance of the energy transition. Blackman noted that there was a 'lack of serious interest' in energy infrastructure from political figures she claimed were more interested in 'shiny, sexy things.'
Cadent Gas chief safety and strategy officer Ed Syson described the decarbonisation targets as "highly ambitious and necessary." He outlined Cadent's vision of decarbonisation, a 'marbled' plan with a number of distinct and parallel pathways to compensate for the various demands and resources across the UK.
Syson suggests a "marbled" decarbonisation plan, with a number of different pathways #WEETFEvents pic.twitter.com/DzW862TMsp

— Future Power Tech (@Power_OnlineMag) July 16, 2019
National Grid head of engineering Antony Green outlined the importance of the National Grid, describing it as "the energy backbone of Great Britain." He also stated that natural gas will play a significant role in the UK's net-zero carbon goals and described a number of initiatives to make use of the National Grid's storage capabilities to further these goals.
@nationalgriduk's Antony Green observed that gas will be an essential part of the UK's net-zero carbon goals #WEETFEvents pic.twitter.com/U0IAss5j64

— Future Power Tech (@Power_OnlineMag) July 16, 2019
Green also described Project Cavendish, a collaboration between Cadent and the National Grid that aims to use existing infrastructures to supply gas to London from operations in the Isle of Grain.
Transition to a low-carbon gas network
Gas Security Group chair Clive Moffatt criticised the net-zero carbon emissions target set by the UK, claiming it would be expensive for consumers with "little to no environmental benefit."
He also emphasised the importance of gas on the energy transition and urged the government to work to reduce the risk of gas shortages, suggesting that the UK import LNG "just as we need to import food."
Watt-Logic energy consultant Kathryn Porter described administrative and structural problems within the energy industry, observing that ostensibly efficient developments for buildings were not being inspected enough to have any material benefits. Porter also urged the energy industry to consider wider efforts for renewable energy rather than remaining focused on zero-carbon targets.
If we want to get serious about energy efficiency, we need to improve inspections and infrastructures, says Watt-Logic's Kathryn Porter #WEETFEvents pic.twitter.com/kBkdugfjyN

— Future Power Tech (@Power_OnlineMag) July 16, 2019
Sweco UK's Tanja Groth also discussed administrative problems in the UK energy industry, noting that unlike other European countries the UK handles energy poverty through its energy departments rather than through social infrastructures and questioning why energy teams have to confront what is largely a social issue.