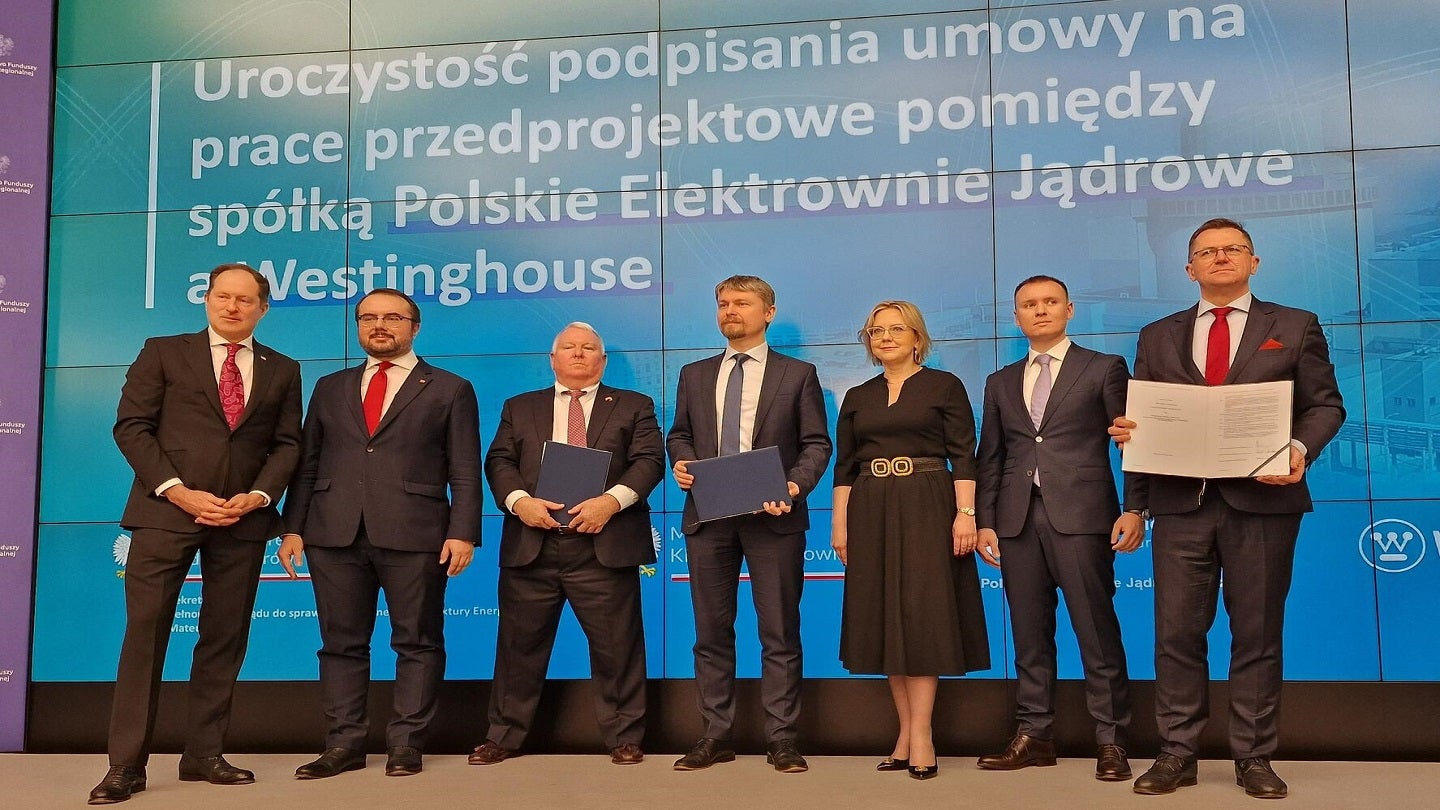 US-based energy firm Westinghouse Electric has signed a contract agreement with Polish state-owned utility Polskie Elektrownie Jądrowe (PEJ) to advance a nuclear energy programme in Poland.
The agreement aims to help Poland in its efforts to deploy multiple AP1000 reactors.
Under the terms agreed, Westinghouse will be responsible for the front-end engineering, early procurement work and programme development.
The firm has already signed agreements with 35 companies in Poland and 75 across the region as part of this project.
It also plans to establish an engineering centre in Poland and make other investments in the region to help train and develop the country's nuclear power talents, workforce and supply base.
Westinghouse president and CEO Patrick Fragman said: "Today's great progress enables PEJ and Poland to move forward with deploying the most advanced nuclear technology available to deliver affordable and clean electricity, while reinforcing Poland's energy security.
"We're all working hard, together, to reach the next milestone agreement for the people of Poland."
The agreements were signed in the presence of the US Ambassador to Poland, Mark Brzezinski.
Brzezinski said: "Our cooperation on nuclear energy is an essential part of the US-Polish strategic relationship.
"It is only fitting that our joint project advance during President Biden's historic second visit to Warsaw in less than one year.
"This is a clear and important milestone in our energy security partnership.
"Although much hard work remains ahead of us, I know that by redoubling our commitments, and by working together, we will deliver the promise of clean, safe and secure nuclear energy."
In October last year, Westinghouse Electric was awarded a contract to build the first nuclear facility in Poland, which aims to phase out coal and reduce the country's carbon emissions.
The contract came after Poland had been seeking partners to develop 6GW to 9GW of nuclear capacity.