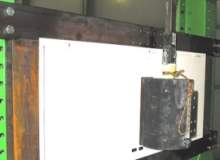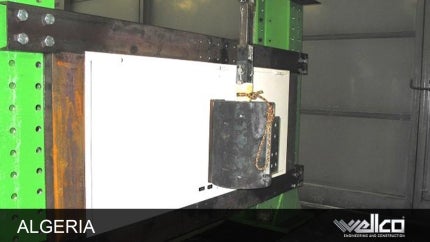 In recent years Wellco's design know-how has been applied to the study and realisation of blast-resistant doors, main doors and windows with REI 60 and 120 characteristics.
Extra caution must be taken with the design of blast-resistant doors and windows, as the material must have sufficient elasticity so that they can be safely opened by evacuating personnel or emergency workers after an explosion.
For this reason Wellco closely examined the numerical analysis of these types of structures through a consolidated co-operation with the Construction and Transport Engineering Department of the University Of Padua. The results obtained were compared with laboratory tests confirming the excellent behaviour of the theoretical models used.
Blast-resistant buildings
For an important historical client we have recently manufactured steel structures for blast-resistant buildings that have a fire resistance of REI 60. The structure supplied will have a blast resistance of 3psi for a duration of 80 milliseconds.
Designing buildings with blast peculiarities according to the US regulation ASCE is a key element of this project; for steel structures this signifies that during an explosion the material can enter into an elasto-plastic field monitoring, and that the last deformations are included in an allowable range.