Wellco
Engineering and Supply of Steel Structures for Industrial and Civil Buildings and Plants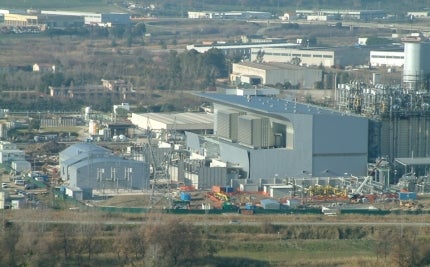 Wellco, as a general contractor, manufactures industrial and civil buildings. Wellco can provide a turnkey service, including the development of an architectural study according to the client's needs, the structural general design and construction, supply, fabrication, coating system (galvanized or painting), transportation and installation.
For more than 30 years Wellco has manufactured steel structures for power generation buildings (including power plants in Termoli and Ferrara, Italy, and the Isle of Sakalin, Russia), and the oil industry, including pipe racks and process structures. Wellco also has wide-ranging experience in the manufacture of steel structures for plant refurbishment projects.
Engineering and supply of steel structures
Our main scope of work includes:
Heavy weight steel structures (pipe racks; process structures; electro welded profiles)
Medium weight steel structures (shelters; platforms; pipe supports)
Light weight steel structures (rectangular / circular walkways; rectangular / circular handrails; stairs and ladders)
Roof and wall claddings (sandwich panels; steel sheets for roof and wall; flashings; gratings and steps)
Doors, main doors and windows (steel frame – REI – blast resistant)
Design and engineering of steel structures
Wellco uses its industry know-how in the design and engineering of its products in order to better serve its customers. Clients are supported in the preliminary stages with feasibility studies, drawings and technical documentation, to provide the best solutions at a technical and commercial level. This groundwork enables structures to be streamlined in terms of weight, and also facilitates efficient transport, storage and assembly operations. Wellco supplies steel structures all around the world.
The structural design includes the following stages:
Feasibility studies and pre-dimensioning
Design according to European standards (we have created around 10,000t of structures in Poland with Polish Norms), American standards (we have created 5,000t with Chilean Norms)
Calculation report either for the steel structures or for reinforced concrete
Joint development through localised calculation report stamped and signed by a certified engineer
Architectural drawings
General assembly drawings
Shop drawing
Erection drawings
Drawings of architectural details (roof and wall panels, flashings, doors and windows)
Technical assistance during installation
We use the following software:
Calculation software: SAP 2000, ETABS, MASTERSAP, ROBOT, STRAUS
2/3D software software: Autocad; Tekla Structure 16 (it is possible to convert files: PDS and PDMS), Pro Steel 3D, TecnoMetal
Norms and standards
Here are some examples of our projects and the relevant enforced norms:
Algeria D.T.R.-B.C. 2-41, D.T.R.-B.C. 2-44, RPA 99, RNV 99
Chile: ACI 318-99 / NCh427 / NCh-433.Of96
US: ASCE/AISC
Polonia: PN-Norm
Russia: SNIP and GHOST
Europe: EUROCODICE
Italy: D.M. 2008
Steel structure supply includes:
Supply and pre-fabrication of steel structures
Non-destructive tests (NDT)
Superficial treatments
Quality control – expediting
Quality control plan – inspection book
Quality controlled manufacturing
All phases of our work (particularly those relating to the manufacture and surface treatments) are followed by Wellco's Quality Office, and special attention is given to the certification of all materials with appropriate documentation attesting the provenance and traceability. Wellco's quality system is conceived and designed in respect of the rules of UNI EN ISO 9001 and UNI EN ISO 3834.
Our highly specialised staff work according to set processes and practices to ensure the identification and tracking of the product throughout every step of manufacturing and testing.
Each product is subject to final testing, which may be certified either internally or in the presence of the customer's supervisors or official authorities.
Blast and bomb-resistant doors and windows
In recent years we have collaborated with the University of Padua in the study of blast and bomb-resistant buildings and accessories, including windows and doors.
Together we have developed numerical and experimental models to study the behaviour of such structures in case of explosion. In fact, we have built and are currently building numerous structures with blast-resistant characteristics in Algeria, Congo and many other locations.
Please contact us using the form below to send us your business enquiry.