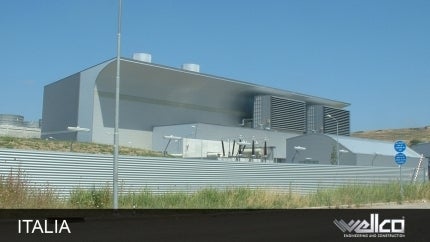 The 'CCGT' Plant in Termoli (CB), property of Energia, is a 800MW plant that will produce around 5TWh per year. It is a modern combine cycle plant stoke with natural gas.
Wellco supplies detailed design, workshop inspections, expediting, prefabrication supply and field assembling of:
Main structure steel structure; steel structure for pipe rack – process structures – operative platforms – insulated supports
Stairs steel structure; straight and sloped handrails; floor sheets
Roof panels; wall panel "Kassetta" system tested by the Istituto Giordano
Doors and windows; side skylight
Gratings; steps
Flashings
Architectural feature for fencings
Wellco is an engineering company involved in the design, construction, supply and erection of steel...