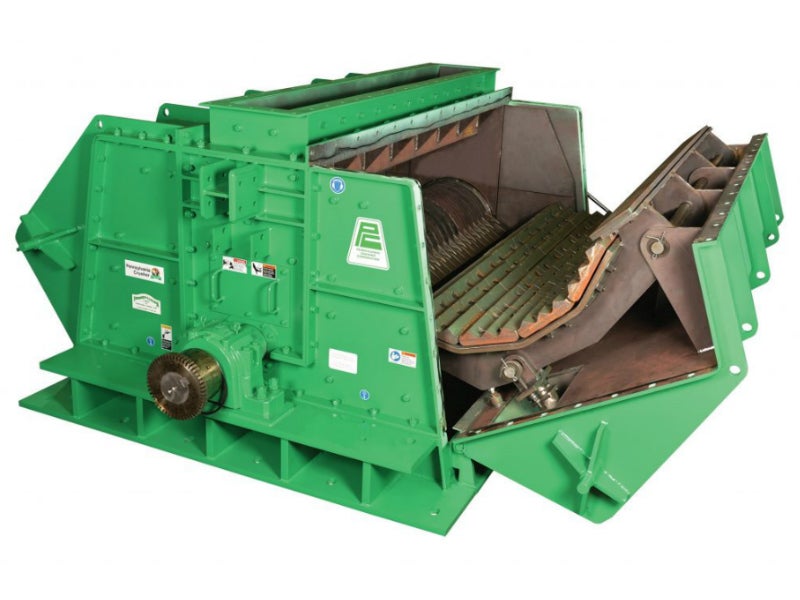 Coalpactor by Pennsylvania Crusher
Coalpactors are suitable for effectively reducing the size of coals and are ideal for fluid bed boiler plants. They're also popular for crushing metallurgic coal for coke.
Our engineers specifically designed TerraSource Global's Pennsylvania Crusher Coalpactor to work with wet or low grades of coal. This specialised impactor's open-bottom construction and free-air impact design combine to generate fewer fines and consume less horsepower per ton than hammermills.
Receive optimum value for your investment:
Rugged design efficiently crushes high-moisture materials without losing capacity
Tight top-size control and minimum fines increase your production capabilities
Open-bottom design consumes less horsepower per ton and prevents over crushing
Interchangeable breaker blocks increase crushing surface and ensure even wear
Standard spherical roller bearings with tapered bore accommodate large loads
Adjustable lower breaker block assemblies compensate for wear without shutting down equipment
Alternative hammer arrangements adapt equipment to your application
Minimise your downtime:
Hydraulic doors enable quick and easy access to critical wear parts
Detachable center housing section permits easy removal of the rotor assembly
Split pillow-block housing enables fast and simple inspection and maintenance
Standard synchronous gear jacks rapidly adjust tip clearance
Drilled and tapped rotors allow quick hydraulic removal of bearings and avoid damaging the shaft
Drilled and tapped suspension bar ends facilitate hammer maintenance
Cast breaker blocks reduce build up and speed maintenance