Three long-standing, respected brands – Gundlach Crushers, Jeffrey Rader and Pennsylvania Crusher – came together to form TerraSource Global in 2012.
Our unified company provides robust and integrated in-house capabilities to ensure a superior customer experience: a large and diverse portfolio of proven, high-quality equipment and precision OEM parts, the capability to deliver the right technical expertise and guidance for any circumstance, and a focused and continuing commitment to prompt response and the utmost professionalism.
Renewable power
TerraSource Global's Jeffrey Rader sizing and feeding equipment lines are specially designed for difficult-to-handle fuels and applications associated with biomass energy and co-generation plants.
Over the last 25 years, we've supplied thousands of pieces of equipment and multiple systems to leading boiler companies and major power producers around the world.
The biomass process. Jeffrey Rader offers complete reclaim systems.
The pneumatic boiler feed system, which is used in the power industry.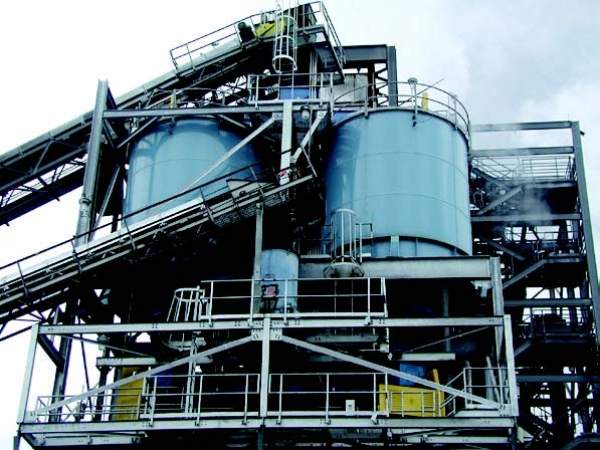 Mechanical boiler feed bins.

Jeffrey Rader provides a variety of feeders for use in the power sector.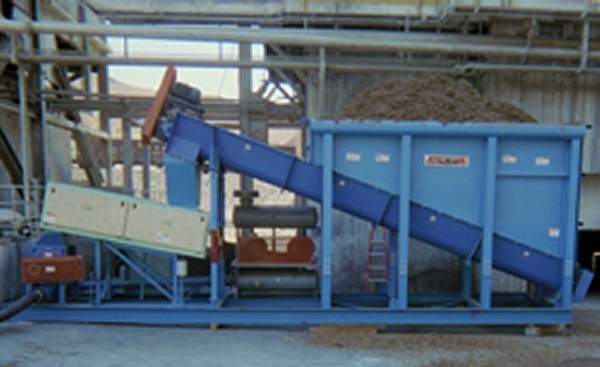 Portable testing units for alternative fuels, provided by Jeffrey Rader.
Coal-fired power
The available choices across our broad product portfolio have made TerraSource Global a preferred equipment provider to more than 1,000 coal-fired electric utility installations around the world.
Common applications include pre-crushing and feeding pulverisers for fuel boilers or as the final crusher in fluid bed or cyclone boilers when product size is crucial. Our crushers are able to handle all types and grades of coals and a wide variety of fuel in addition to coal, including petroleum coke and waste coals.
Wide variety of critical sizing and handling machines for the power sector
For decades, companies in the power sector have trusted TerraSource's equipment brands to handle their most critical sizing and handling needs. Our portfolio includes the following types of precision equipment:
Screening and processing
Size reduction
Material handling
Storage and reclaim
Pneumatics
Vibratory feeding
TerraSource screening and processing equipment and systems are used for bark, construction and demolition waste, refuse derived fuel (RDF) and other materials that must be fractioned, separated and cleaned of rocks, metal and sand.
We offer durable, high-performance products built to withstand the rigours of processing facilities and crushers, hammer-mills, shredders, wood hogs, re-chippers and the razorback hammer-mill. Our machines efficiently reduce the size of friable material such as wood, coal, limestone, metal turnings, and waste materials to a specified size using vertical or horizontal configurations.
Complete material handling systems
TerraSource Global frequently designs and assembles complete material handling systems to meet end-product specifications. These systems include boiler feed, resource recovery, recycling, rail loading and unloading, as well as truck loading and unloading.
For complete ash handling and chip handling, boiler feed and truck / rail / ship unloading systems, we can seamlessly integrate our truck dumpers, screw conveyors, drag chains, and belt conveyors.
Storage and reclaim services for energy facilities

If you need to stack-out, store, and reclaim your wood chips, bark, hog fuel, biomass and RDF products, TerraSource Global manufactures the equipment and designs the systems to meet the unique needs of your operation.
Whether it's open or closed storage, we have the right solution for you:
Open pile
Bins
Day bins
Metering bins
A-frames
Silos
TerraSource also offers complete reclaim systems such as travelling linear screws, circular screws, stokers, and cone bottom screw reclaimers.
High-pressure pneumatic conveying systems
Our Jeffrey Rader brand of equipment was founded on pneumatics and today it's still considered a leading brand for high-pressure pneumatic conveying system design and application. Jeffrey Rader has more than 50 years of expertise and has made 10,000 installations in pulp and paper mills worldwide. The company has the application knowledge to plan and construct pneumatic conveying systems.
Jeffrey Rader-brand pneumatic conveying equipment includes rotary airlock feeders, mark III elbow, model E cyclone, blowers, and pneumatic conveying components such as valves, tee injectors, diverter valves, target boxes, deflectors, and silencers. Our pneumatic conveying systems include high and low-pressure systems, fuel feed, digester charging, vacuum conveying, and dust control.
Low-maintenance vibratory feeding equipment
With its unique low-maintenance design and positive drive components, Jeffrey Rader brand electromagnetic and electromechanical vibrating feeders offer our customers a variety of durable, energy-efficient feeding options that are well-suited for multiple industry applications.
TerraSource Global's Pennsylvania Crusher brand Posimetric® feeders provide reliable and consistent feeding while eliminating fugitive dust, increasing safety in environments such as power plants and cement plants. The positive displacement feeder is unique and is a valuable innovation in feeder technology. The genius of this concept lies in the way it takes advantage of the bridges that bulk solid materials tend to form.
About us
TerraSource Global is headquartered in St Louis, Missouri, US, and has sales, engineering, testing and assembly locations around the world.
We have regional sales representatives stationed across six continents to provide a local service to the 90+ countries containing facilities using our equipment.
Our sales managers, service representatives and engineers work in tandem with our customers to assess their project requirements, equipment and system needs, timeframes, and budgets.
TerraSource provides its customers with a solid partnership and understands their individual application requirements and can deliver solutions to drive long-term business success.
TerraSource Global's comprehensive demonstration and testing centre in Duncan, South Carolina, US, enables our team to quickly and thoroughly evaluate material-test data and recommend the right solution options for our customers. In turn, customers can use this information to make informed decisions about the types of equipment they need to meet specific operational requirements.