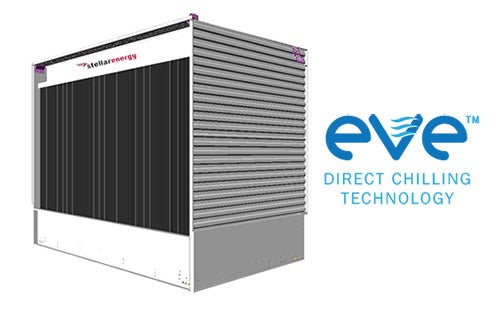 Stellar Energy's patented Eve™ technology is the first to combine the benefits of both evaporative cooling and mechanical chilling for the ultimate flexible and predictable conditioning solution.
Eve can work with a power plant's existing evaporative cooling system and all gas turbine OEMs.
With Eve, power producers have the flexibility of using evaporative cooling when ambient conditions are mild and switching to mechanical chilling when the temperature rises to ensure megawatt output is maximiSed and reliable, 24/7.
Benefits of Eve
Lower construction costs
Reduced energy consumption
Shorter installation time
Extended filter life
Stellar Energy has helped companies and public utilities worldwide reduce energy costs, optimise energy performance...
Stellar Energy, a global provider of energy solutions, is pleased to announce the opening of...