Stellar Energy is an international provider of custom energy solutions for the power generation and utilities market.
Inlet conditioning and thermal energy storage for the power industry
From evaporative cooling and mechanical inlet air chilling to thermal energy storage and a new hybrid direct contact air chilling technology, Stellar Energy offers a range of solutions to help power generators recapture lost megawatts and restore combustion gas turbines to name plate capacity and beyond.
Stellar Energy's experienced engineering team works side-by-side with clients; engineering, procurement and construction (EPC) firms, original equipment manufacturers (OEMs), Independent Power Producers (IPPs), utilities, end-users; and partners to create the ideal solution tailored to each project.
The company considers a variety of factors, such as peak output, efficiency, output consistency, CAPEX / OPEX, and schedule to design custom solutions.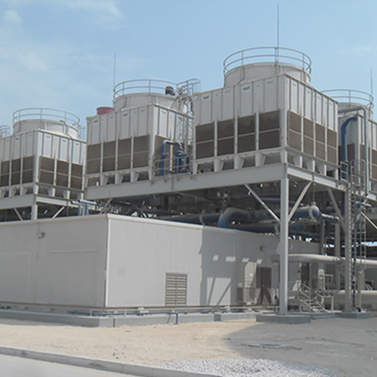 The company designs and manufactures TIAC solutions to improve power plant productivity.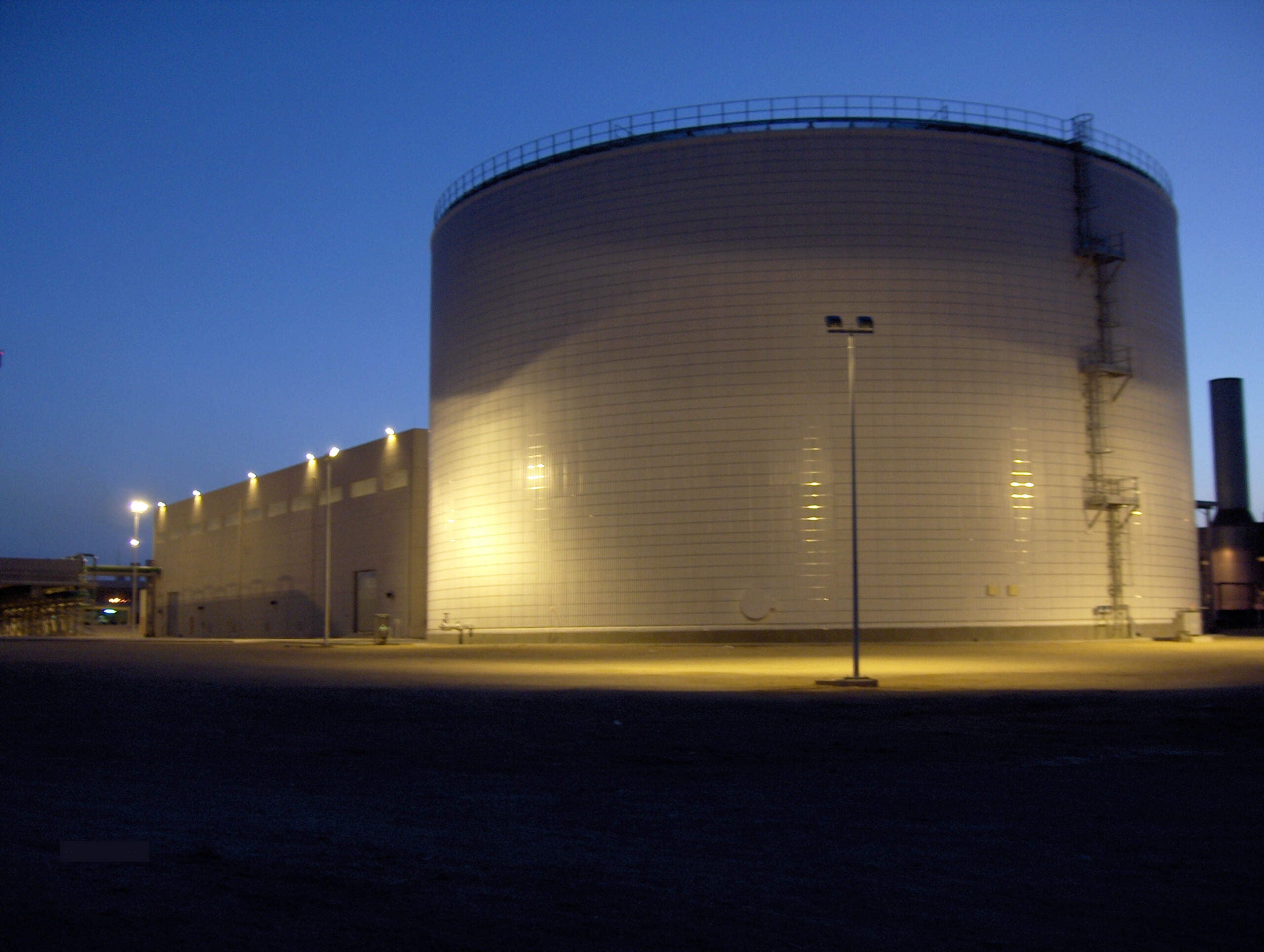 Stellar Energy will also supply thermal energy storage to improve the efficiency of TIAC.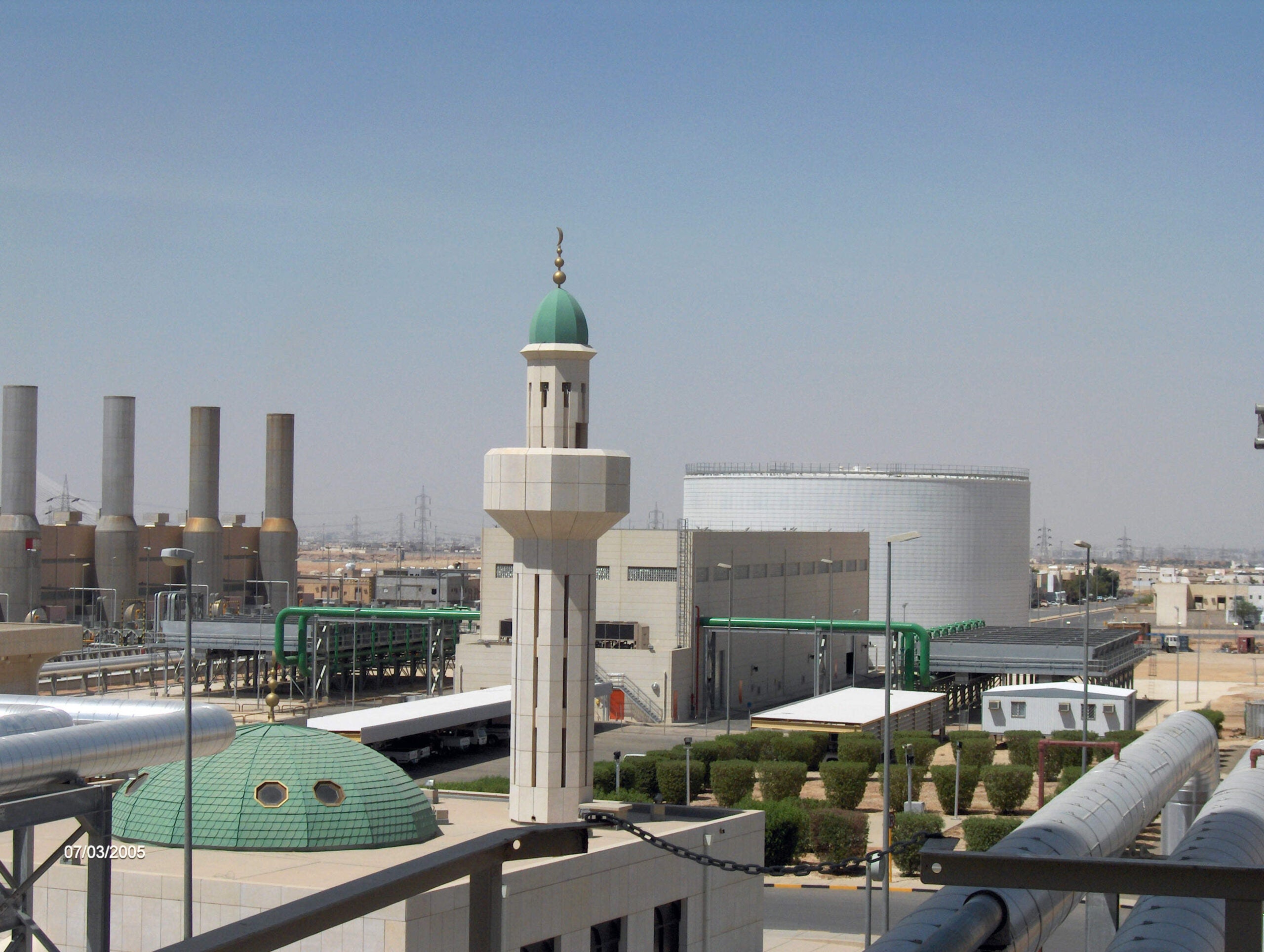 Eve technology has been developed by Stellar Energy to provide a flexible chilling solution.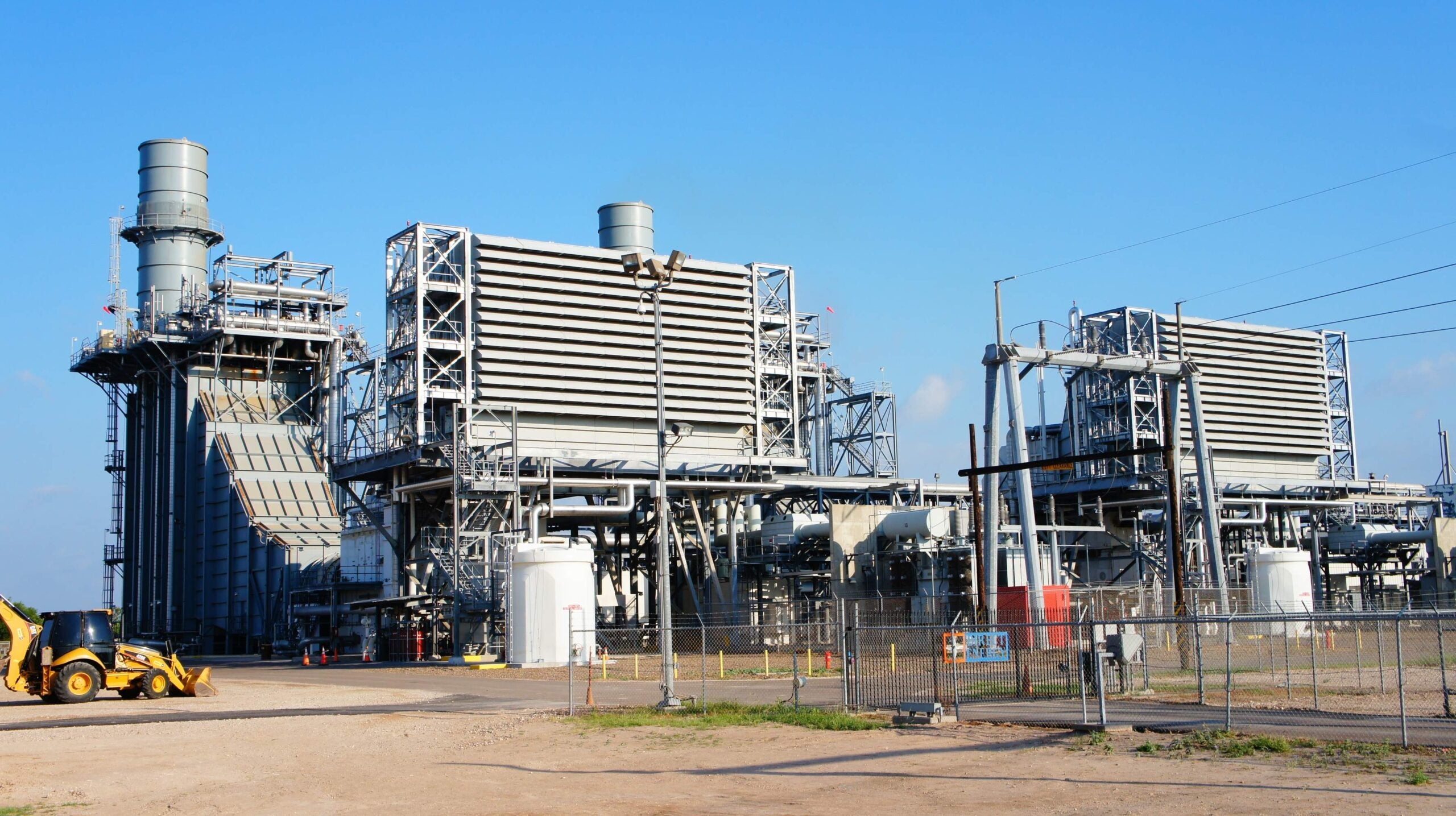 Stellar Energy is a global company with offices worldwide.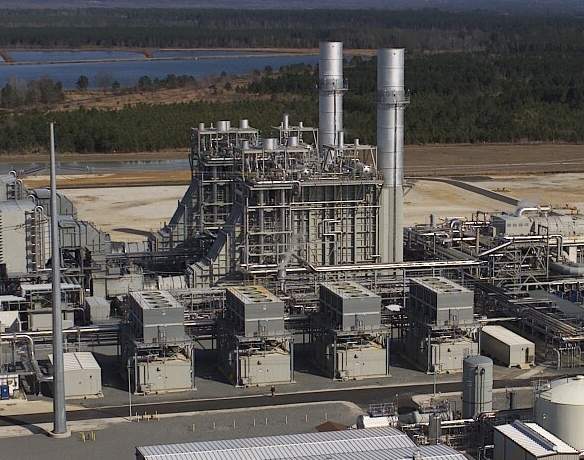 Efficiency, peak output and schedule are all considered when Stellar Energy is tailoring solutions to fit the project.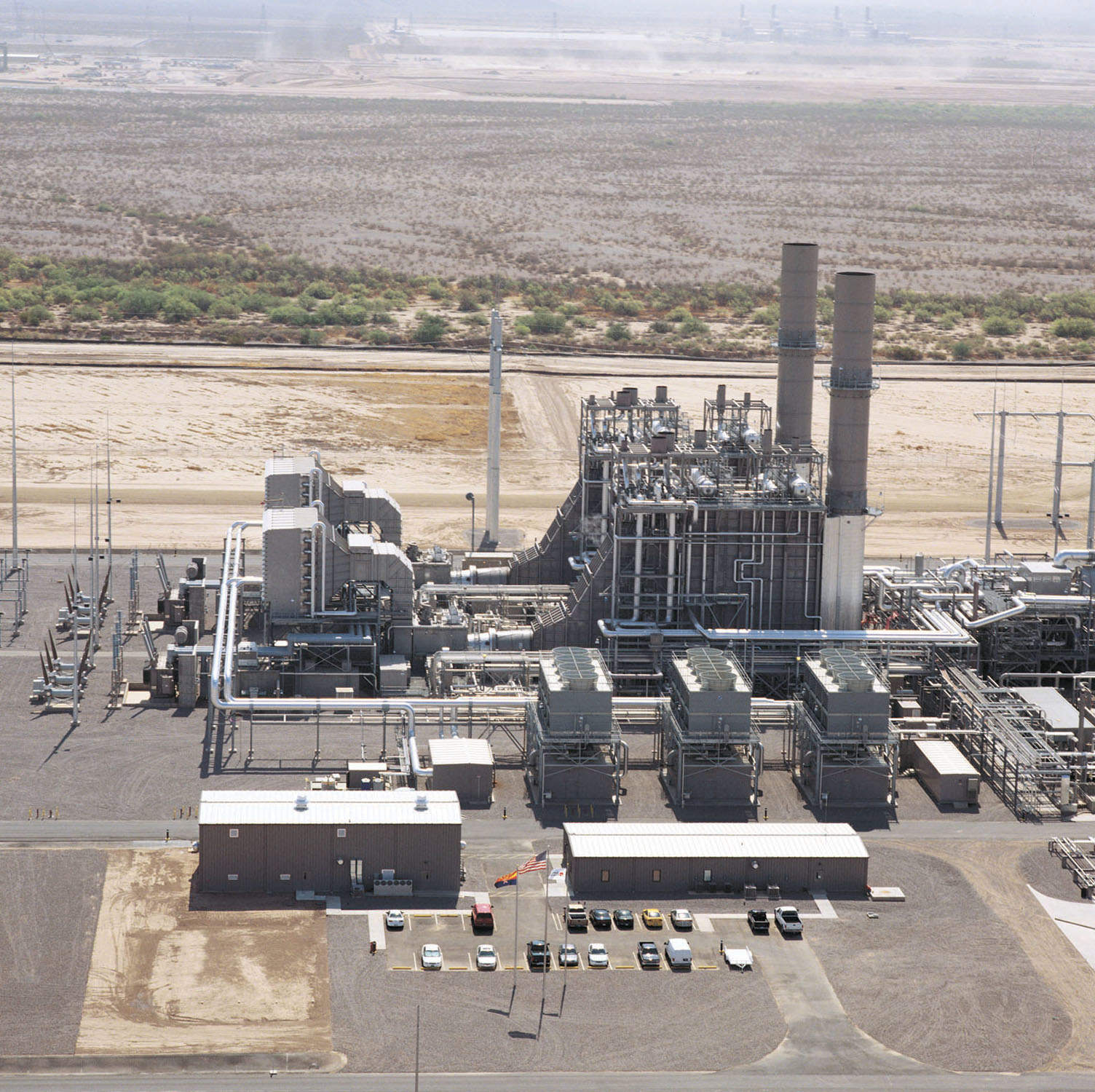 Stellar Energy can offer a range of solutions including chiller plants, inlet conditioning and heating.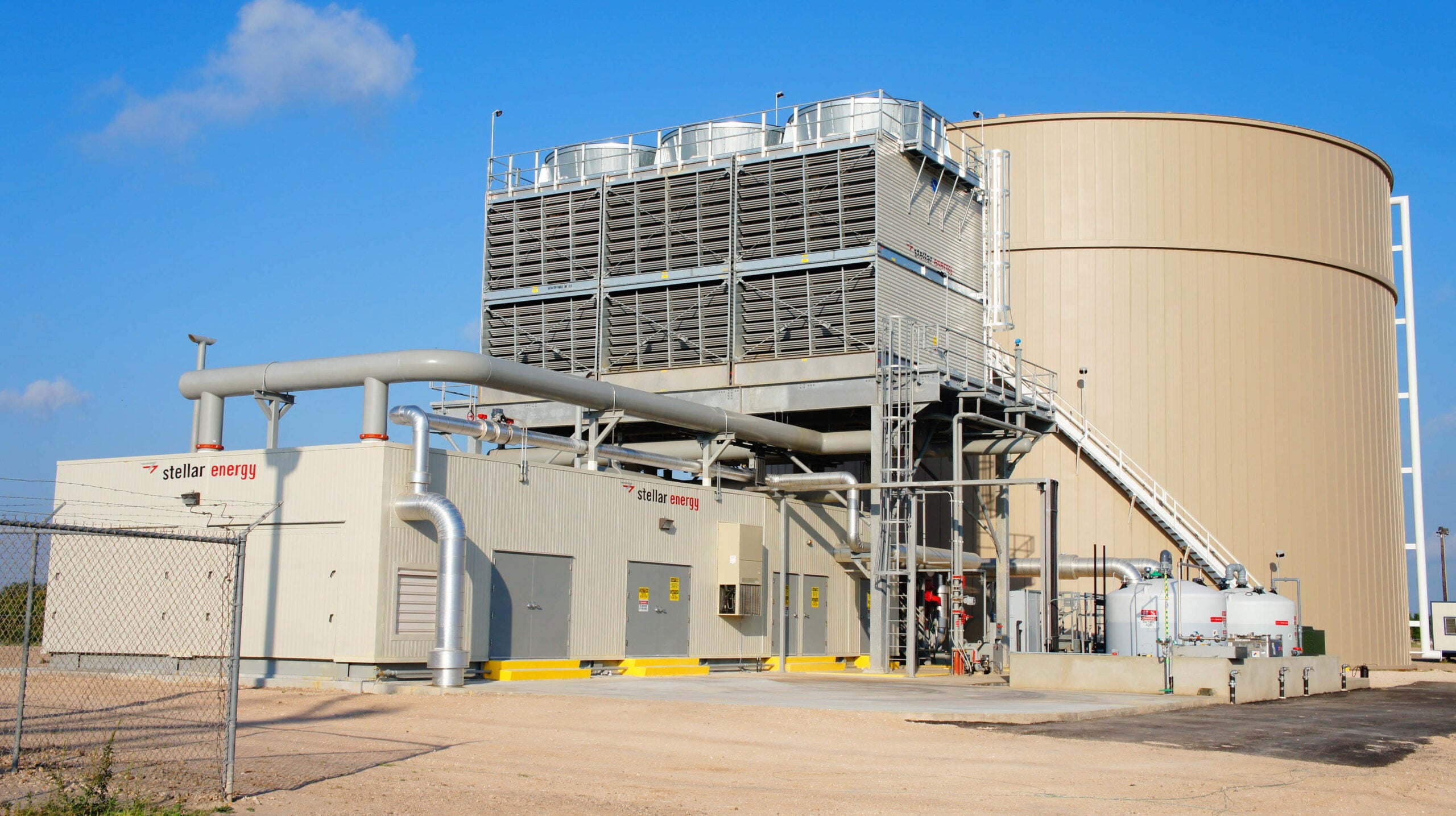 The company has supplied 125 turbines with energy solutions.
Reliable power production with turbine inlet air chilling
The combustion gas turbine is vulnerable to variations in ambient temperatures. In hot weather, gas turbines can lose up to (and in some cases more than) 30% of their power output.
The strain between production and demand is especially pronounced in summer when industrial, commercial and residential air conditioners drive up load and combustion turbines, due to thermodynamics, produce less output as the temperature increases.
Power producers can avoid this output drop, improve their profitability and ensure consistent, reliable power production with turbine inlet air cooling (TIAC). By mechanically chilling the inlet air before it enters the compressor, TIAC combats output degradation and can restore production to ISO / name plate conditions or above.
TIAC is a time-tested, proven solution for recapturing gas turbines' lost productivity. Stellar Energy is an industry pioneer in the design, engineering and fabrication of TIAC solutions for power plants.
In addition to consistent, reliable output, the benefits of TIAC on combustion turbines include up to 35% output gains, improved heat rate, reduced emissions and improved power plant life cycle cost. TIAC solutions can improve the financial performance of a power plant asset with a very competitive return on investment.
Thermal energy storage for power operations
A thermal energy storage (TES) system is a large, energy storage tank that works in conjunction with TIAC.
Stellar Energy's TES solutions store cold water as energy to provide added output and efficiency. The primary function of TES is to reduce (or eliminate) the parasitic load of the chilling equipment during times when the value of a kilowatt is highest.
The tank contains a constant volume of water. Energy is put into the tank in the way of cold water (build cycle) and removed (burn cycle) periodically. The general concept is during off-peak hours the chillers run and draw warm water off the top of the tank and build it up with 39°F water (the temperature at which water is most dense) pumped in to the bottom of the tank.
The tank naturally stratifies and forms a thermocline between the colder, denser water at the bottom and the warmer, less dense water at the top. During the burn cycle the cold water is pulled from the bottom of the tank and the warmer water from the inlet coils is returned to the top of the tank. The cycle repeats.
Power plant operators can reap significant output and efficiency benefits when combining TES with TIAC. TES can enable plants to achieve the highest possible net plant output.
Direct contact air chilling and wetted media
Stellar Energy's patent pending Eve™ technology combines evaporative cooling with mechanical chilling for the ultimate flexible and predictable conditioning solution. Eve can work with a power plant's existing evaporative cooling system, and all gas turbine OEMs.
With Eve, power producers have the flexibility of using evaporative cooling when ambient conditions are mild and switching to mechanical chilling when the temperature rises to ensure megawatt output is maximised and reliable, 24/7.
The Eve solution utilises direct contact evaporative cooling with wetted media.
Independent approaches to power generation projects
Stellar Energy understands that every project is unique, requiring an impartial and objective approach to the selection of technologies and building methods.
By avoiding a one-size-fits-all approach, the company's systems effectively help its clients to increase their profitability and enhance their power output.
About Stellar Energy
Stellar Energy evolved out of the refrigeration business in the late 1990's using its refrigeration and industrial cooling expertise and applying it to energy solutions.
For more than 20 years, Stellar Energy has used its expertise to provide customers with a range of augmentation solutions, and has worked on projects involving more than 125 turbines across 15 different countries.
Stellar Energy is a world-wide leader in turbine inlet air chilling and thermal energy storage, while its projects have passed 100% of performance tests.
The company has offices in the United States, China, and the Middle East and North Africa (MENA) region.