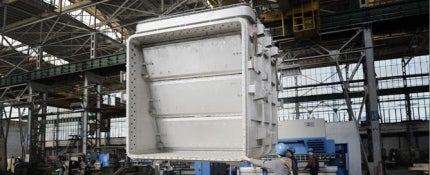 Diverter dampers are designed to allow the flow of gas from gas-based turbines to heat recovery boilers.
The Dampers can operate up to +800ºC, with high sealing efficiency. These are used in waste-heat recovery boilers in cogeneration units.
Esscano's Butterfly Dampers, Louvre Dampers, Diverter Dampers and Guillotine Dampers are typically used for isolation...