Esscano Power is a well-known and respected supplier of industrial exhaust gas -/ flue gas dampers and steam turbines.
Our cost-effective, innovative proposals continue to provide the processing and power industries with reliable products, as well as cost-effective solutions. With more than 30 years' experience of supplying steam turbine plants and dampers throughout the world, combined with our professional approach, Esscano Power has been able to develop the know how and ability to meet our customers' expectations, to their specific process requirements.
We can supply a complete range of damper solutions for any type of flue/exhaust gas or process air application. Our dampers are in operation in power plants, waste heat incinerator plants, onshore/off-shore facilities, the petrochem and cement industry, as well as flue gas cleaning applications.
Where overpressure safety is a must, our company offers the experience and products to meet specific customer requirements.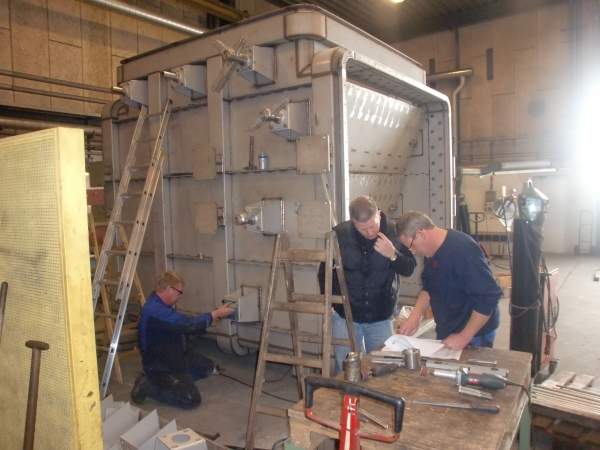 Diverter damper hot casing for Siemens SGT-700.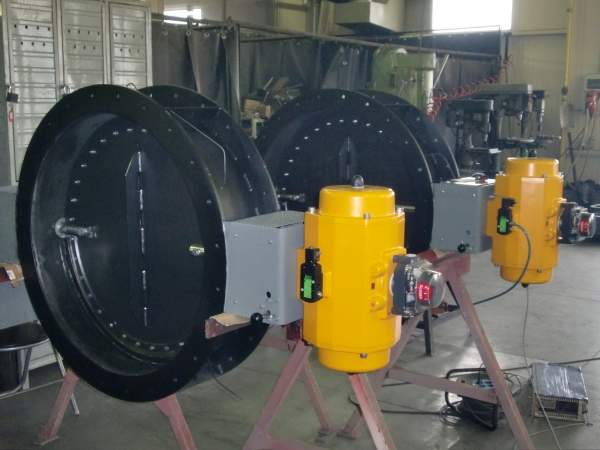 Butterfly dampers for denox filters. Waste incineration plant, Turin, Italy.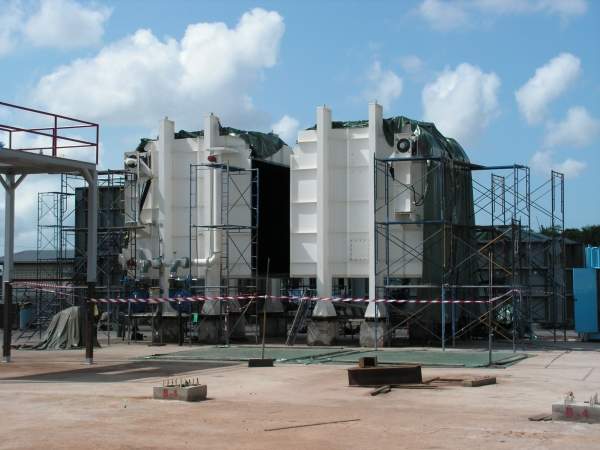 Diverter damper for GE frame 6B GT. LNG Plant, Pluto, Australia.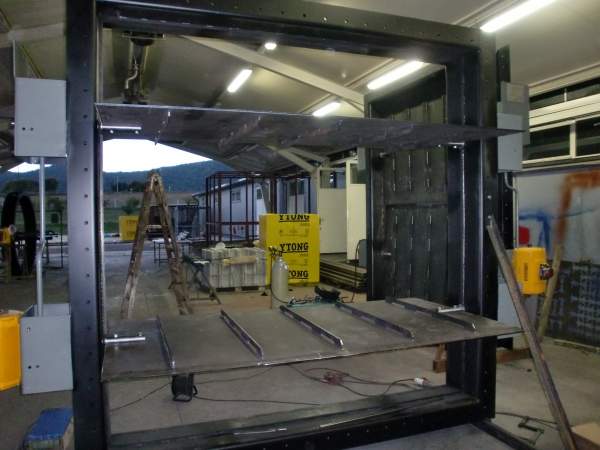 Louvre dampers for denox filters. Waste incineration plant, Turin, Italy.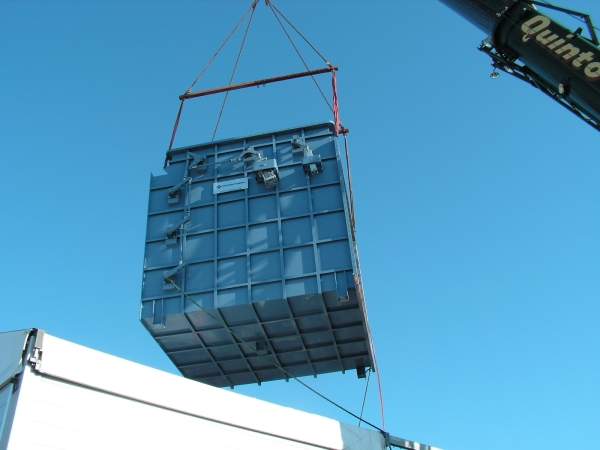 Diverter damper for GE frame 6B gas turbine. Sines, Portugal.
Steam turbine plant sale and installation
Esscano Power was founded in Denmark in 1991, with the primary business objective of selling and installing new steam turbine plants within the heat and power generation industry. Since 1991, we have been actively involved in the sale and installation of more than 20 steam turbine plants in northern Europe, with power outputs ranging up to 30MWe.
The UK facility opened in 1999, trading as Esscano Power Services Ltd, and since then the company has been selling and providing support with the installation of steam turbine packages in Denmark, south Sweden, Norway, the UK and Ireland.
Esscano Power Services continues to grow, now operating on a worldwide basis, providing technical solutions, installation and commissioning of new plants, as well as refurbishing existing facilities, carrying out repair work, routine service and maintenance work, either through maintenance contracts or by specific separate orders. We are also able to supply various spare parts for any rotating and reciprocating equipment.
Bespoke industrial and retrofit dampers
Since 2002, after acquiring a company with highly qualified technical expertise within damper systems, Esscano Power has further developed and refined various damper solutions. Our ability to design and manufacture bespoke industrial and retrofit dampers and systems has resulted in major sales and supplies of our products globally; this has been enhanced further by our site installation and commissioning services. Esscano Power dampers are in operation all over the world in power plants, waste incineration facilities, refineries, oil rigs, as well as a number of other industries where reliable, engineered, cost-effective damper systems are required.
Industrial dampers
Esscano Power is a leading manufacturer and supplier to the worldwide industrial damper market, having supplied often complex damper and diverter systems for high-specification flue gas systems, gas turbines, diesel and bio-diesel plants, boiler systems, petrochemical plants, offshore plants, cement industries, oil and gas refineries, as well as various other applications.
We are specialists in 100% airtight dampers for high demand applications. Based on our numerous years of experience, we can offer unique damper and diverter system designs that are tailored to your specifications and supported by comprehensive installation and operation information.
Esscano Power offers a number of various types of industrial dampers, such as:
Butterfly dampers
Louvre dampers
Guillotine dampers / slide gate dampers
Diverter dampers
Steam turbines for the power industry
Esscano Power represents MAN Diesel & Turbo SE, Hamburg; its range of steam turbines power output range of 1MWe-35MWe comprises of:
Condensing turbines
Heating turbines
Backpressure turbines
Our representation area covers Denmark, south Sweden and Norway; references for plant installations in all three areas are available on request.