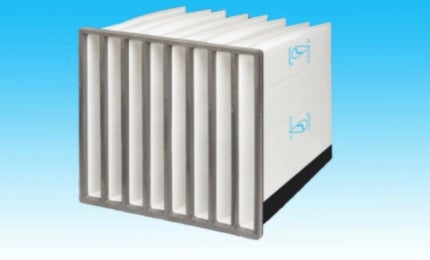 Drop Safe (DS) Rigid Pocket Filters are specially designed for the elimination and drainage of free water, such as fog, and airborne particles, including salt crystals.
Features:
Patented water tight sealed pocket booth design
Suitable to use in extreme environmental conditions
High humidity
Air with water mist content
High air velocity
Use in offshore and marine applications
Available in filter classes G4, M5, M6 and F7 as per EN 779:2012
Filtrair DSReverse pocket filters are unique premium coalescer pre-filters in reverse air flow direction.The filters...
The Filtrair HSB-300 G4 and HSP-500 M5 hydrophobic pre filter media are uniquely suited to...