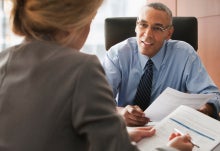 For investors, asset owners and financial institutions unidentified risks or defects in industrial plants can cause concern.
Restrictive environmental laws, increasing energy costs and sustainability aspects may also affect an investments' value.
TÜV SÜD's integrated due diligence services, are beneficial in the areas of mergers and acquisition, initial public offerings (IPOs), re-organisation and re-structuring, management buy-outs (MBOs), insolvencies, as well as sale and leaseback transactions.
TÜV SÜD offers:
Technical due dilligence (TDD)
Environmental due dilligence (EDD)
Sustainability due dilligence (SDD)
Commercial due dilligence (CDD)
Contract review
Over the last two decades, the offshore wind energy sector has experienced a steady decrease...
Worldwide demand for energy is predicted to spike by 49% over the next 15 years,...