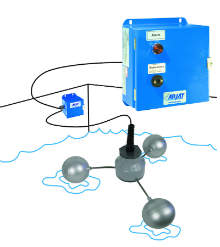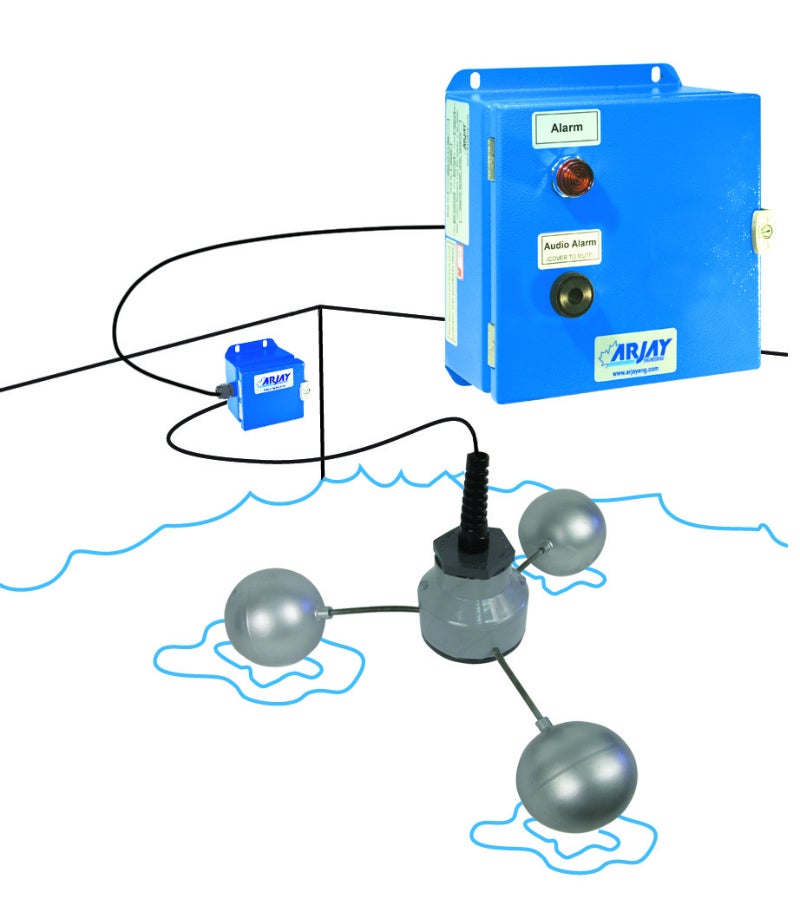 Used in sumps and containments, or anywhere oil may accumulate on water, the 2852-HCF from Arjay offers a cost-effective approach to monitor oil spills.
Typical installations are found in power plants where trace transformer oil leaks or breeches may accumulate in on-site sumps. The unique floating sensor design follows the changing water level so that the Arjay sensor constantly monitors the surface of the water for separated oils.
The high-sensitivity capacitance technology allows any oil type to be monitored, including petroleum, synthetics, and vegetable. The controller is mounted safely up to 1km away from the sump via 2-conductor standard wire.
The sensor can be offered with high-corrosion and temperature-resistant materials, and is also available Intrinsically Safe for Hazardous Classified Locations.