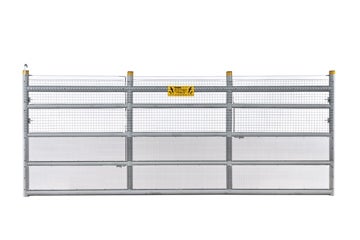 TransGard's Full Panel With Snake Guard comes with an optional snake guard to prevent incursion from snakes as small as ¼" in diameter.
It features durable PVC and a steel and wire-mesh construction. It also delivers a deterrent shock to climbing animals.
TransGard fences deliver a mild electric shock that deters climbing animals but does not harm...