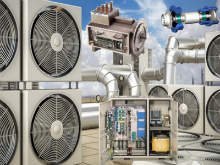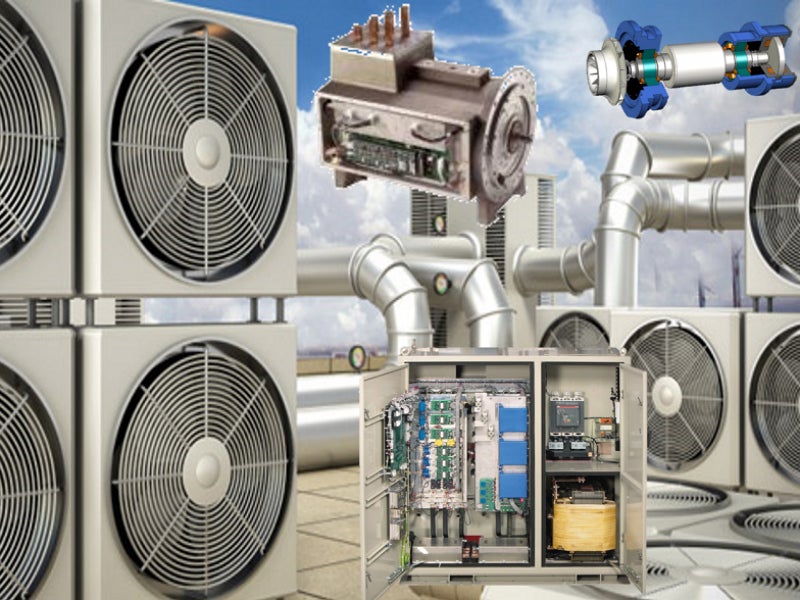 An increasing emphasis on reliability, energy costs and environmental impact is driving the heating, ventilation and air conditioning (HVAC) and refrigeration market to increasingly consider gearless, centrifugal compressors with high-speed motors to achieve durable oil-free systems.
TPS are at the forefront of designing and manufacturing high-speed motors and variable frequency power electronic drives (VFD) for HVAC centrifugal chillers with a capacity of 60-1500t using motors sized from 30kW-500kW and above. The company's motors include active magnetic bearing technology to achieve truly oil-free systems with market-leading efficiency and durability.
TPS works closely with its customers to achieve solutions that can be integrated with their system. Configurations include the supply of separate rotor-stator kits and VFD, through to motor systems with a bearing, compressor and VFD, all integrated into a single compact and lightweight package.
TPS' portfolio of products includes motors and VFDs rated at 250kW and 465kW for operation up to 20,000rpm. It also includes fully integrated motor compressors for powers from 35kW up to 350kW running at speeds of up to 35,000rpm. In all cases, the combination of using permanent-magnet machine technology with magnetic bearings achieves a level of performance and reliability that is unsurpassed for this application.
In total, TPS has supplied over 2,000 air conditioning compressor motors to the HVAC and refrigeration market, helping its customers achieve a strong reputation for high-quality and performance products to enhance and build its brand name further. Striving for ongoing excellence, TPS continues to drive innovation through its products to create value for all contact points of its technology, including the customer, the end-user and service provider.
For more information on TPS' HVAC and refrigeration products, and to find out more about how the company can support your requirements, please contact the company via the enquiry form.