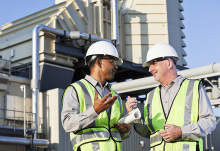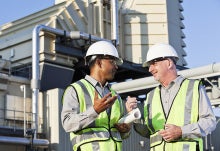 The owners, investors and developers of power plants, solar, wave and wind projects need to address environmental issues at the start of the project lifecycle.
With the high-level of environmental scrutiny applied to the power industry, these projects require in-depth environmental expertise to minimise the impact on the area's stakeholders and wildlife.
TÜV SÜD stands apart from mainstream environmental consultancies by working solely within the power sector. Allowing us to deliver unrivalled specialist commercial and technical focus.
Our experts support you in the role of technical reviewer or environmental manager, or by being fully involved in all aspects of the project.
We provide specialist analysis for unique challenges relating to pre- and post-consenting, regulatory compliance and environmental management.