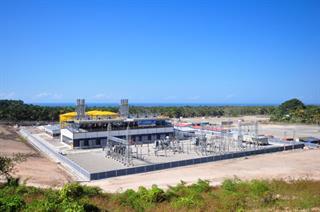 Liquid fuel power plants make power readily available. Proven long-term reliability makes these plants suitable for stationary and floating baseload, and for stand-by applications.
Wärtsilä liquid fuel power plants bring great value to the table, such as:
Tremendous fuel flexibility, with the possibility of running on heavy fuel oil, light fuel oil, crude oil, emulsified fuels or liquid biofuel.
Great dispatchability, ability to supply megawatts to grid within seconds, and reach full plant load in minutes.
Utilising heavy fuel oil (HFO) in the most efficient way possible.
Wärtsilä has maintained the economic growth of Bangladesh through the provision of electricity generating capacity...