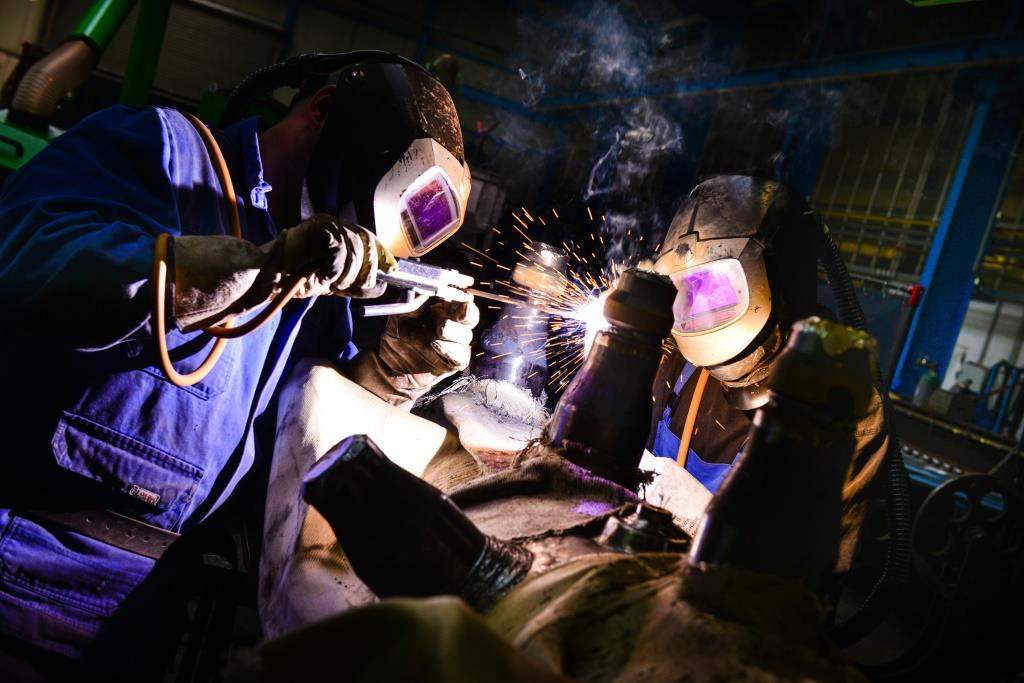 By experts. For experts.
Theoretical and practical customer training, which will bring you forward – from a compact course to comprehensive advanced training. For apprentices, specialist workers, engineers: The Meeraner academy imparts welding knowledge and skills at the highest level and offers many tips from daily practice.
Training in general
Welder/assembly welder, welding engineer and welding supervisors: We offer real expert training for the day-to-day work for all of them. Our training courses support and qualify your employees individually. We refresh expert knowledge, expand it – and impart new knowledge and skills. The necessary teaching materials and equipment are provided by us, we will organise board and lodging upon request.
Your advantages:
Challenging training by training personnel with decades of practical experience
Examination certificate or certificate of attendance by the TÜV SÜD and Meeraner Dampfkesselbau
Additional comprehensive training with regard to material science, welding filler materials, NDT test methods and component assessment
The possibility of individual on-site training in your company
Our welding training facilities
Two fully equipped training workshops for the procedures GTAW (141), SMAW (111), GMAW (135), MIG (131) and gas (311) are available for practical training. The training includes both theoretical and practical education beginning with general construction steel, high-temperature steels, austenitic steels and nickel-base alloys and martensitic chromium steels. We can also provide training for aluminium, aluminium alloys and copper.
Courses
Welding training courses according to DVS modules and combined training
Comprehensive, right to the chase and from real life: Our welding technology training courses lead to the desired result. With a variety of procedures and materials. You can find the complete course offer under www.mdkb.de
In addition to our welding training courses, we also offer combined courses for material science and NDT test methods. These are mainly targeted at the expansion of existing expertise beyond the limits of welding technology.
Material science and use of welding filler materials
Comprehensive, competent and experienced: This course combines the important topics of material science and suitable welding filler materials.
NDT test method and component assessment
Non-destructive testing, latest state: We will train your participants comprehensively and variedly, in the own test laboratory, among others.
On-site training
Several courses work best directly on your premises because this is the only place where there are precisely the technical conditions your employees have to work with. We will make your teams fit. With international, individual training in your company. For this purpose, we will exactly compile your programme with a flexible kit of DVS and special training courses – according to your requests.
Each training is as intensive as it is individual – and it is run by highly qualified trainers. The training take place directly on construction sites (for example, during the preparations of a power plant installation or within a process plant, which is decommissioned for revision) and in your training rooms.
Training by Meeraner Dampfkeshasau have already been performed in Germany, South Africa, the Netherlands, and Greece, among others. Several hundred participants have been trained and qualified successfully since 2009 alone.