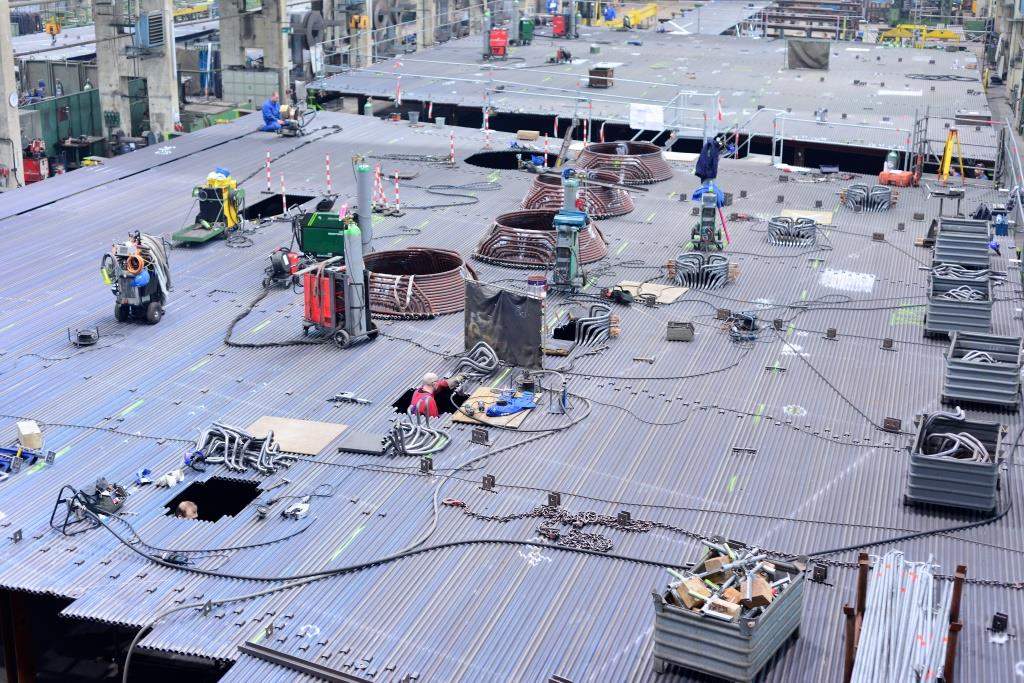 We provide complex pressure parts and components for the energy technology and power plant construction industry, as well as process plant engineering. The products are comprehensive and in operation all over the world. Here, you will find an overview of our delivery programme.
Membrane walls, cooling screens, bulkheads
Traditional tube-web-tube connections in boiler engineering for waste incineration plants and coal-fired power plants. In order to ensure a consistently high quality, we produce the components on large gantry and continuous welding machines.
Heat exchanger, coils and superheaters
These quality components are as versatile as their requirements: for example, as a superheater in a utility steam generator or as a traditional heat exchanger in the chemical industry. Each individual product meets the highest demands and legal requirements.
Vessels, headers, distributors, coolers, separators
They are the all-rounders: highly resilient pressure parts, which work in refineries, gas handling installations or in power plant boilers. We produce all necessary headers, distributors or vessels precisely according to your requirements – and of typical Meeraner quality.
Burners for pulverised coal,oil, gas and biomass fired boilers
Electricity generation or process steam / electricity generation: There are burners from Meeraner Dampfkesselbau in almost all areas of energy transformation. We produce the perfect burner, which is adapted precisely to your application conditions, with expert know-how.
Special fittings
If things become more complicated, this is the time for Meeraner Dampfkesselbau: We produce non-standard blanks for special fittings made of highly heat-resistant steels.
Depending on pressures, temperatures and chemical resistances, we weld individual components to highly resilient components such as ball valves, shut-off valves, distributors, reducers, etc.
Black-white connectors
Modern boiler engineering is difficult without nickel-base materials and chromium-nickel steels. Therefore, we specialise in fine-grained structural steel welded joints and high-alloy materials.
With the black-white-connectors from Meeraner Dampfkesselbau, you can easily change from steel to stainless steel materials within a pipeline. A huge relief on construction sites under assembly conditions. They fully automatic, 100% tested and economic.