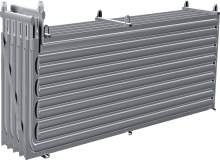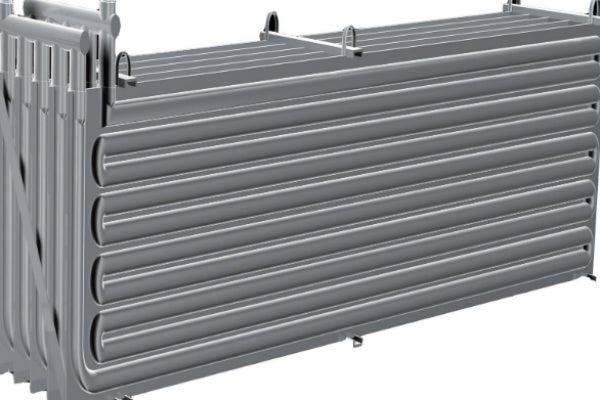 Tranter PLATECOIL® Prime Surface Heat Exchangers deliver efficient and uniform thermal control in immersion duty; jacketing vessels, reactors or dryer shells; within fluidised beds or configured as gas phase heat recovery banks. In thermal processing of any kind, PLATECOIL exchangers give you better thermal control than pipe coil, half pipe, dimple sheet or gridcoil.
Essentially two sheets welded together, one or both of which is die-formed, PLATECOIL panels comprise a series of passages, which a heating or cooling media flows through. Three styles of Multi-Zone and two styles of Serpentine flow configurations ensure that you get the right combination of flow rate and heat transfer rate with steam, gases or liquids. In designing individual solutions with PLATECOIL, Tranter engineers use advanced computational fluid dynamics (CFD) modeling to determine factors such as heat transfer coefficients and convection effects.
PLATECOIL flow patterns applied for steam, provide reserve capacity to compensate for intermittent overloads during start-ups, distributing steam virtually instantaneously to all levels of the plate. Under load swings, PLATECOIL attains desired operating temperatures rapidly, with minimum variation. PLATECOIL styles for liquid heating or cooling media, including hot oil or refrigerants, promote high internal flow velocities for high heat transfer rates.