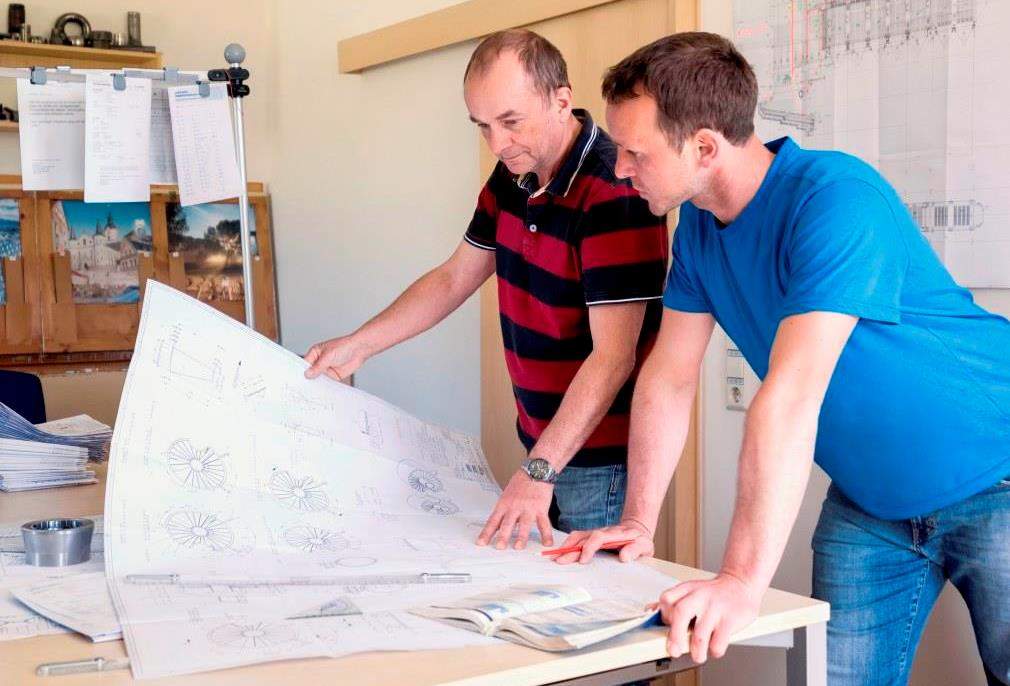 Services
Spare part service
With us, your plant will maintain a stable operation in the long run. As an experienced manufacturer, we produce and deliver original spare parts of Meeraner quality for you. On time, reliable – and durable, even for other brands. In order to ensure that you have the correct part at the place where you need it, we also take care of logistics.
Wear protection (Cladding)
Boiler components are particularly stressed in incineration plants: Corrosive and erosive material abrasion causes many components to wear particularly quickly. We counteract this with semi-finished products – equipped with a welded, very robust protective layer made of alloy (nickel-base materials).
The result is particularly robust and durable tubes/tube bundles, membrane walls or also headers. Meeraner Dampfkesselbau also turns highly stressed burner components into durable, wear-resistant components: by means of hard cladding with wolfram carbide and/or nickel welding fillers. This efficient wear protection is also possible in retrospect as retrofitting.
Engineering
Basic and detailed engineering
With modern CAD software like Inventor or Creo, we also integrate your plans without difficulties. We also perform the production upon request – of uncompromised Meeraner quality.
3D models and drawings
Adjustments to changed application conditions
Use of new technologies/replacement of components
Modification to other fuels
Retrofitting and expansion
Rehabilitation and modernization
Technical consulting and feasibility studies
Calculation and design
Which parameters are available? What has to be dimensioned in which way? How can future requirements already be considered beforehand? What can be optimised at which point with which effort? Our experts know what really matters. In every detail.
Design/calculation/evaluation of process data
Mathematical preliminary test by the TÜV (components and parts)
Collection and evaluation of operating data
Damage survey/error analysis/process optimization
Performance and energy optimization
Efficiency-boosting measures
Adjustments to changed application conditions/official requirements/tighter limits
Welding advice
Know-how at first hand. By experts for experts. And above all, with direct practical relevance. We advise you on everything concerned with welding techniques. In this way, you can make progress without detours.
Handling of relevant guidelines
Material selection, processing and possible applications
Quality standards and valid guidelines
Development of test plans and test instructions regarding the non-destructive test
Development of welding repair technologies
Preparation of welding procedure and production control test documents
Development of welding and heat treatment instructions
Preparation of work samples / tests and test implementations
Organisation and implementation of welding procedure tests
NDT Testing Laboratory
Advice & analysis
Which are the details you should give special attention to? Where are hidden obstacles? How can you limit possible damages? Is a test still performed on time? Which procedure is the correct one? Our experts are at your disposal with their entire know-how:
Consulting on the selection of test methods
Preparation of reference blocks for component testing
Material determination (PMI test)
Coating thickness measurements
Roughness measurements
Hardness measurements
Pressure tests
3D measurement with FARO Laser Tracker
Non-destructive material testing
High-quality components and parts should stay in their installed position, if possible – without being damaged in the course of the test. For this purpose, we offer you different methods. All of these are non-destructive, as well as tried and tested.
Radiographic test/X-ray test RT
Ultrasonic test UT
Magnetic particle testing MT (surface crack testing)
Penetration test PT (surface crack testing)
Visual inspection VT (video endoscopy)