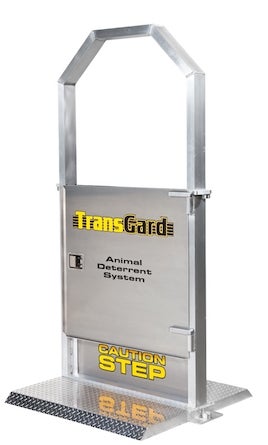 This product offers a secondary entrance and is used for enclosures that require multiple access points or additional exits.
It has a durable aluminum construction and the removable step plate shown enables the door to open during deep snow conditions.
TransGard fences deliver a mild electric shock that deters climbing animals but does not harm...