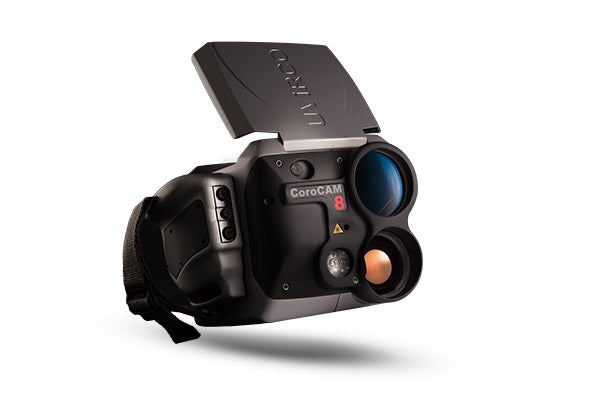 Uvirco's CoroCAM 8 is a professional, combined thermal IR, solar blind corona and video camera. The product features the following cameras:
High-spec Sony visible
Radiometric FLIR thermal IR
Solar blind UV
The combination of the three cameras makes it possible to carry out both thermal IR and UV inspections simultaneously, saving time and effort, while the colocation of electrical discharges and hot spots give the examiner more understanding of the fault's cause.
HV infrastructure operating at 3.3kV and above can be inspected when using the CoroCAM 8, while the product is intended for use by adept HV inspectors.
The CoroCAM 7® is a professional grade solar blind, easy to operate UVc imaging system...
CSIR have just joined Power Technology to promote their CoroCAM range of Ultra-Violet (UV) and...