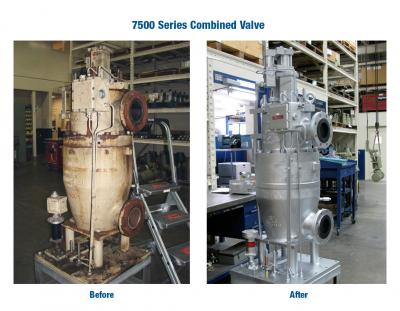 Young & Franklin provides comprehensive repair and remanufacturing services for all its products at its main facility in Liverpool, New York, US. The company has also partnered with local business partners to offer factory-authorised repair and overhaul services for its international customers. To find your local representative, please contact the company via the enquiry form.
Remanufacturing restores used and end-of-life products to as-new operating condition by replacing worn or damaged components and updating products to the latest design. The Young & Franklin complete overhaul process comprises these five steps:
Incoming inspection and test
Complete disassembly
Remanufacturing
Engineering and assembly updates
Test and paint
Benefits of Young & Franklin repair and overhaul services:
Young & Franklin uses specified OEM parts and procedures only
Factory-trained qualified technicians use the latest production drawings and work instructions
Overhaul incorporates all design improvements
Remanufactured to "Time Zero" or "Same-as-New" condition
"Same-as-New" warranty coverage
More than 50 years of remanufacturing expertise
Speed
Consistency
Complete device history record maintained by Young & Franklin
Financial advantage to buying new
Stocked spare parts and assemblies to minimise downtime
Spent fluids and materials are handled in an environmentally responsible manner
For more information, please contact the company via the enquiry form.
The Young & Franklin 3010 Series sonic flow gas control valves (GCVs) are electro-mechanically actuated...