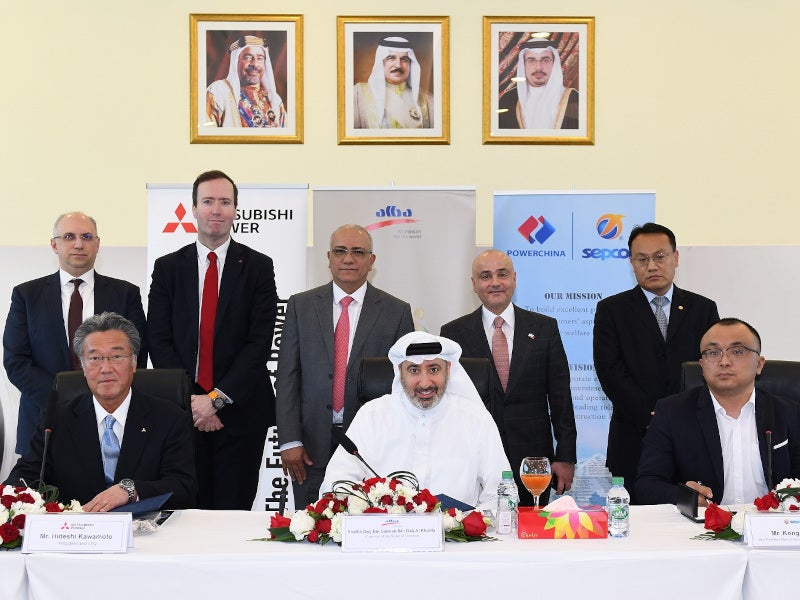 Mitsubishi Power and SEPCO III won a full turnkey contract for the PS5 expansion project in May 2022. Credit: Mitsubishi Heavy Industries.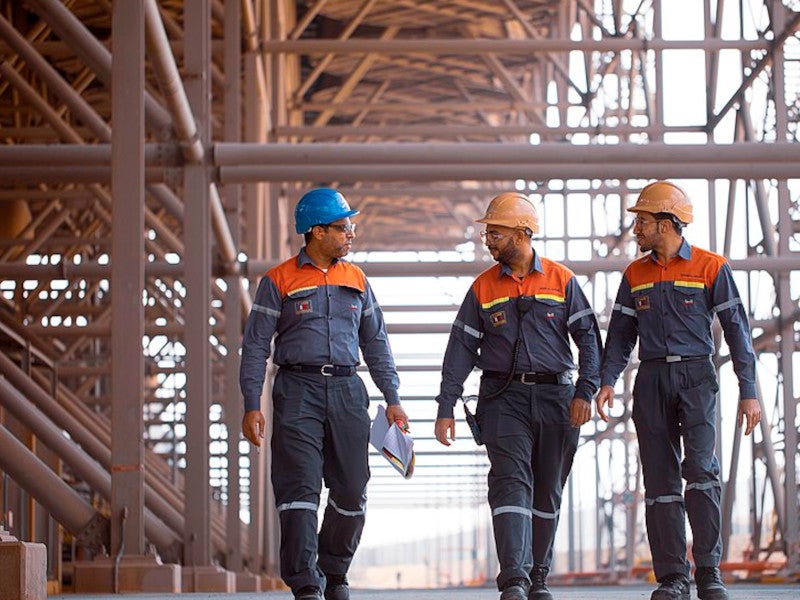 The project is an expansion of the Alba Power Station 5 (PS5). Credit: Albasmelter / Wikimedia Commons.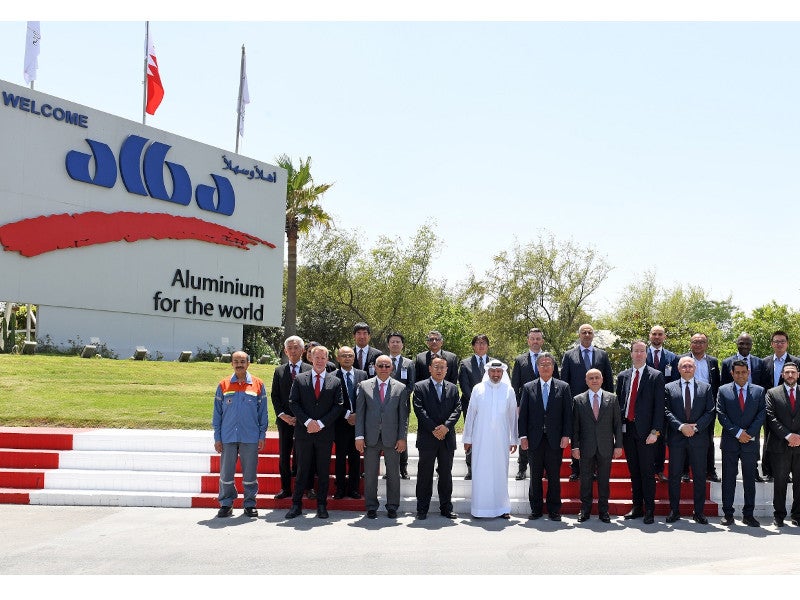 The Block 4 expansion project will be developed within the Alba complex in Manama, Bahrain. Credit: Mitsubishi Heavy Industries.
The Alba Power Station 5 (PS5) Block 4 project is a proposed expansion of the existing gas-fired PS5 within the Alba complex in Manama, Bahrain.
Aluminium Bahrain (Alba) owns PS5 and four other power stations at the Alba complex, which provides the power for its aluminium smelter operations.
The 1,800MW PS5 currently comprises three combined-cycle gas turbine (CCGT) blocks, each in a 1:1:1 configuration. The blocks all contain equipment from GE, specifically an H-class gas turbine, A650 steam turbine and heat recovery steam generator (HRSG).
PS5 was commissioned between 2019 and 2020, with the first two blocks commissioned in 2019 and the third in 2020.
The new power Block 4 will add 680.9MW to the PS5 CCGT plant to increase its power generation capacity to 2,481MW. It is expected to also have higher efficiency compared to PS3 and PS4.
The PS5 plant was developed as part of Alba's Line 6 expansion project, which increased Alba's production capacity to approximately 1.54 million tonnes per annum (Mtpa). The Block 4 project is expected to help Alba reduce its greenhouse gas emissions, contributing to Bahrain's goal of achieving net zero by 2060.
The project's environmental and social impact assessment (ESIA), along with other reports, was submitted to the Supreme Council for Environment, Bahrain, for evaluation in January 2022
Commissioning of Block 4 is anticipated to occur in the fourth quarter (Q4) of 2024.
Alba Power Station 5 location
The PS5 plant is located at the Alba campus near King Hamad Highway, Askar Industrial Area, in Manama, Bahrain.
The Alba Campus houses six aluminium smelter reduction lines and five power stations. Ancillary facilities within the complex include three casthouses, four carbon plants and a coke calcining plant.
Block 4 is planned to be developed in an area of approximately 20,000m² (215,278ft²) on the southern end of PS5, enabling easy access to shared utilities.
Block 4 make-up
The new power block will be similar to PS5's three existing blocks.
A power generation building spanning 6,000m² (64,583ft²) will be built on the site. It will consist of gas turbine halls, steam turbine halls and HRSG halls.
The Bahrainian gas-fired plant will operate on Khuff and residual gas. It will be installed with an M701JAC gas turbine, two-cylinder tandem compound, single axial exhaust type steam turbine and HRSG.
The plant will be integrated with the J-class gas turbine technology, which delivers reliability of 99.6% and efficiency of more than 64%.
Other components of the block will include an air-cooled condenser, generators for gas and steam turbines, 220kV/21.5kV transformer for gas turbines, 220kV/20kV transformer for steam turbines, feed water pumps, cooling water pumps, main stacks, bypass stacks, and an electrical and control building.
Power generated from the expansion project will be connected to PS5's existing 220kV indoor gas insulated switchgear substation, which was completed by Siemens in 2019.
Turbine details
The M701J gas turbine, featuring air-cooled technology, will have a length of 16.7m, width of 6.5m, height of 6.9m and weight of 550t.
The JAC-class gas turbines are designed to use a mix of 30% hydrogen and 70% natural gas, which can be changed to 100% hydrogen in the future with minimum upgrades to the existing infrastructure.
The steam turbine can generate 217.3MW of power.
Gas and electricity supply
The proposed Block 4 is expected to receive its natural gas supply from the existing gas station located near the north-east end of PS5. The operational gas demand of the block is estimated to be about 117 million metric standard cubic feet per day (Mmscfd).
Block 4 is expected to require 4,600MWh of electricity during the construction phase. The electricity demand during the construction and commissioning phases will be met from PS5, while the 16,700kWh of power required during the operation phase will be supplied from the block itself.
Contractors involved
A consortium of Mitsubishi Power, a division of Mitsubishi Heavy Industries, and SEPCOIII Electric Power Construction, an engineering and construction company based in China, was contracted to provide designing, engineering, procurement, construction and commissioning services for the project in May 2022.
Mitsubishi Power will supply the gas turbine, steam turbine, generators and auxiliaries. The company will also provide technical support for the combined-cycle gas-fired power block.
Envirotech Consultancy, an environmental services provider based in Bahrain, was contracted to prepare the ESIA, construction environmental and social management plan (CESMP), and operational environmental and social management plan (OESMP) for the project.
Details of other power stations
PS1 was largely decommissioned following the completion of the Line 6 expansion project.
PS2 will be reserved for emergency use, and its gas turbine will be used to start PS5 in the event of a blackout. Its steam generator is planned to be decommissioned.
The third power plant, PS3, is currently operating on a low load following the commissioning of PS5. It is expected to cease production and be reserved for emergency use.
PS4 is planned to be partially used for power production.