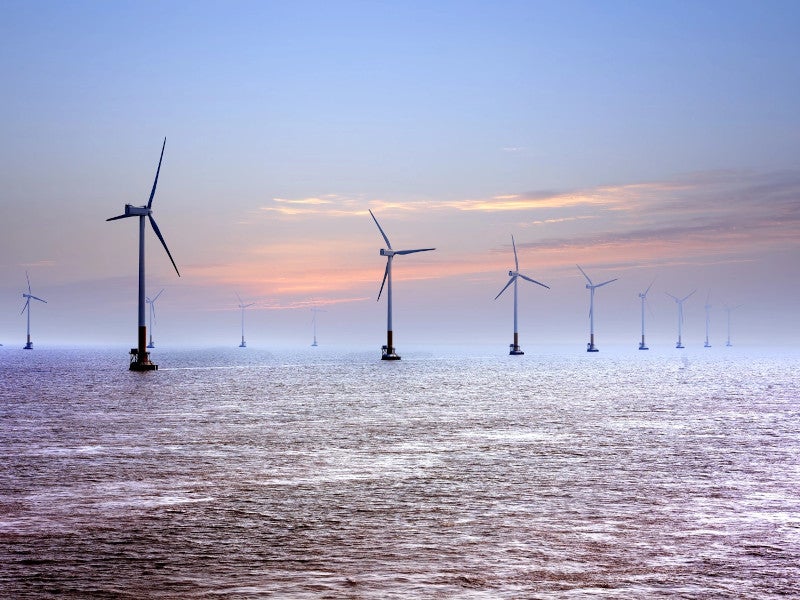 The Baltic offshore wind farm will have a capacity of up to 2.5GW. Credit: PGE Polska Grupa Energetyczna S.A.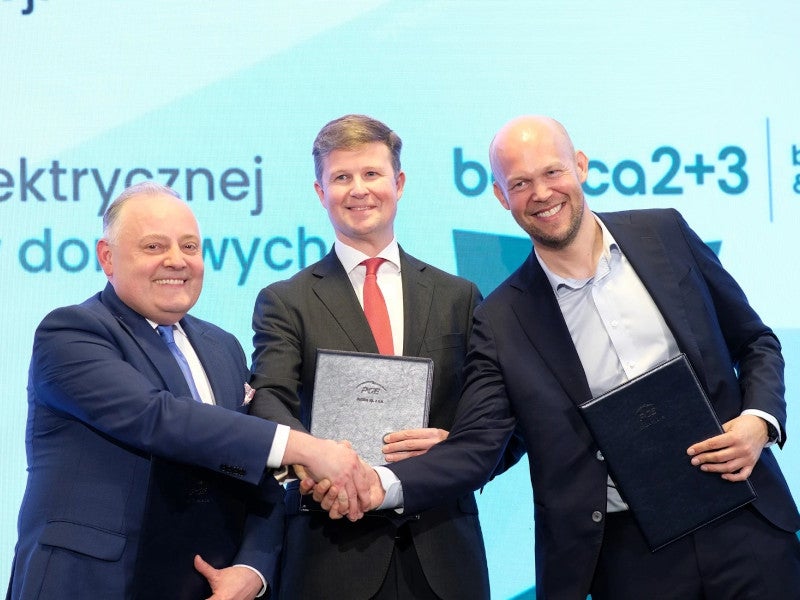 The offshore wind turbines for Baltic 2 will be supplied by Siemens Gamesa. Credit: PGE Polska Grupa Energetyczna S.A.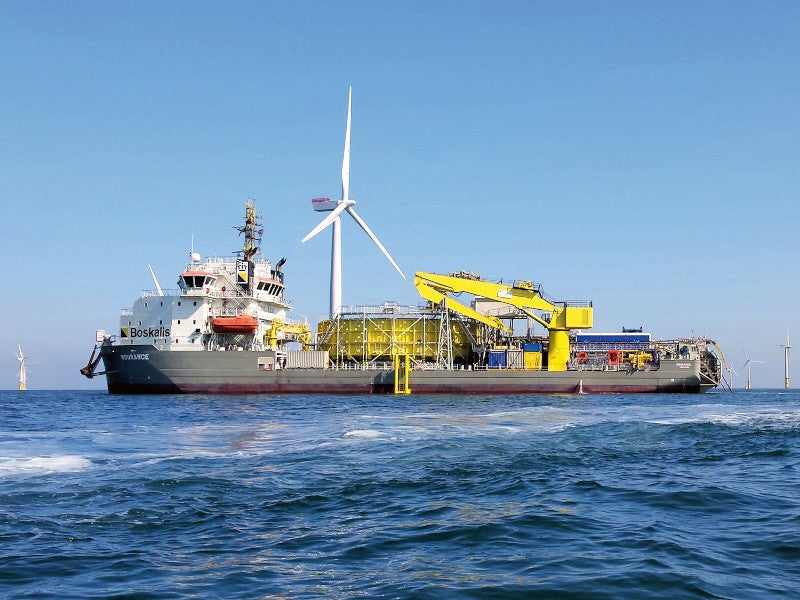 The offshore wind farm will be the biggest renewable energy project in Poland. Credit: Boskalis.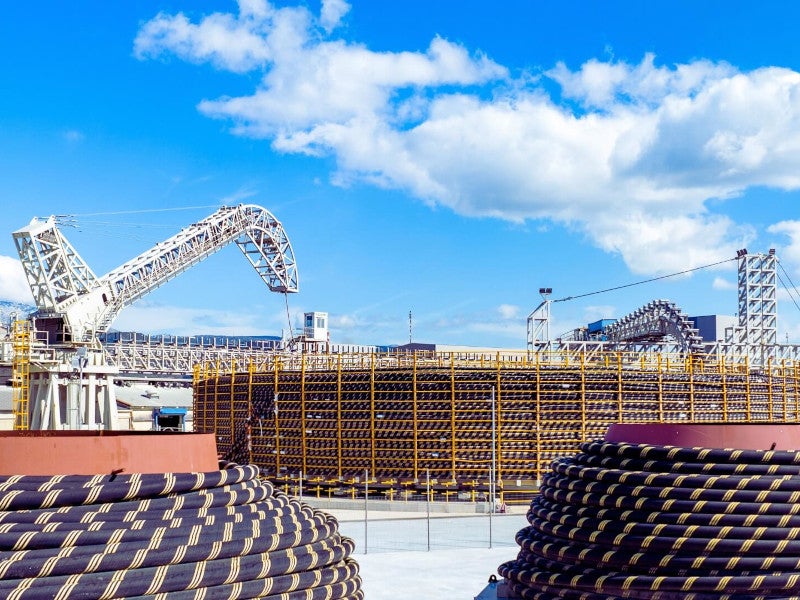 The Baltica offshore wind farm is being developed by a joint venture of Ørsted and Polska Grupa Energetyczna (PGE). Credit: Hellenic Cables.
The Baltica offshore wind farm is planned for development in two phases, Baltica 2 with a capacity of 1.5GW and Baltica 3 with a capacity of 1GW. It will be the largest offshore wind farm in Poland's Baltic Sea.
The project will be developed under a 50:50 joint venture partnership between offshore wind energy producer Ørsted and Polska Grupa Energetyczna (PGE), Poland's largest electricity and heat production company.
The European Investment Bank has approved an in-principle financing amounting to €1.4bn ($1.5bn) for the development of the Baltica offshore wind project.
Baltica 2, with a capacity of 1.5GW, is set to go online in 2027 and supply green energy for 2.4 million households, while reducing CO2 emissions by five million tons a year.
Baltica 3 is planned to be up and running by 2029. The service life of Baltica 3 is scheduled to end in 2056, while that of Baltica 2 is projected to end in 2057.
Baltica offshore wind farm location
Located between Balea and Ustka, the Baltica offshore wind farm will be developed in the Polish region of the Baltic Sea. A minimum distance of 25km will be maintained between the closest wind turbines and the shore.
Baltica 2 development will cover an area of approximately 190km², while Baltica 3 will cover approximately 130km².
The onshore infrastructure for the wind farm will be built in the Choczewo commune, which will provide the necessary land infrastructure for its operation.
Baltica offshore wind farm details
Baltica 2 will be installed with 107 units of SG 14-222 DD turbines accompanied by 107, 66kV array cables totalling 170km in length. Four 275kV export cables with cross-linked polyethylene (XLPE) insulation with a combined length of approximately 300km will also be installed. The installation will also include 170km of 66kV subsea array cables that will connect the wind turbines to the offshore substations.
The turbines will be mounted on steel monopile foundations embedded directly into the seabed with the largest exceeding 100m in length and weighing more than 2,000 tonnes.
The SG 14-222 DD turbine has a maximum capacity of 15MW with power boost. The turbine has a rotor diameter of 222m, with 108m-long blades resulting in a blade sweep area of 39,000m². The turbine is suitable for all wind speeds.
The power generated from Baltica 2 will be exported via underwater cables and sent onshore by a combined cable corridor. Four offshore substations will be installed to convert the power generated from the turbines, and each substation will be equipped with two transformers rated at 225MVa each.
Baltica 3 is expected to be installed with up to 80 turbines located 25km from the nearest shoreline.
Contractors involved in the Baltica offshore wind project
Geoquip Marine, a Swiss geotechnical data company, and MEWO, a Polish offshore energy company, were selected to perform a ground geotechnical survey for the project.
Green Giraffe Advisory, an independent financial advisory firm, helped PGE with the sale of the 50% stake in the Baltica offshore wind project to Ørsted. The firm also provided guidance on the structure and financial viability of the projects.
In April 2023, Siemens Gamesa, a leader in onshore wind development and expansion, won the contract to supply wind turbines for Baltica 2. The company also entered a maintenance agreement for a period of five years for the project.
Marine export cables will be supplied by ZTT Submarine Cable & System, a custom marine equipment design and manufacturing company, and Hellenic Cables, a Greek manufacturer of cables, wires, plastic and rubber compounds.
Navantia-Windar will deliver the monopile foundations for the project, while Orient Cable will supply 170km of 66kV subsea array cables.
Boskalis, a dredging and heavy lifting company based in the Netherlands, was chosen as the cable installation contractor for Baltica 2 in September 2023. Preparatory work will start in 2025, while transport and installation work will start in 2027.
A consortium of Semco Maritime and PTSC Mechanical & Construction, supported by primary sub-contractors ISC Consulting Engineers and Hyundai Electric, was awarded the engineering, procurement and construction contract for the four offshore substations. The contractual scope includes the design, procurement and installation of high and medium-voltage, supervisory control and data acquisition and auxiliary systems for the substations.
Baltica 1 details
Baltica 1 will have an installed capacity of 900MW and is being developed separately by PGE Group. The project is expected to be launched in 2030 after the completion of Baltica 2 and 3.
Baltica 1 will be located north of the Baltica 2 and Baltica 3 projects and 80km from the Polish shore. Environmental survey works for Baltica 1 were launched in September 2022. The project already has a location permit and a connection agreement in place.