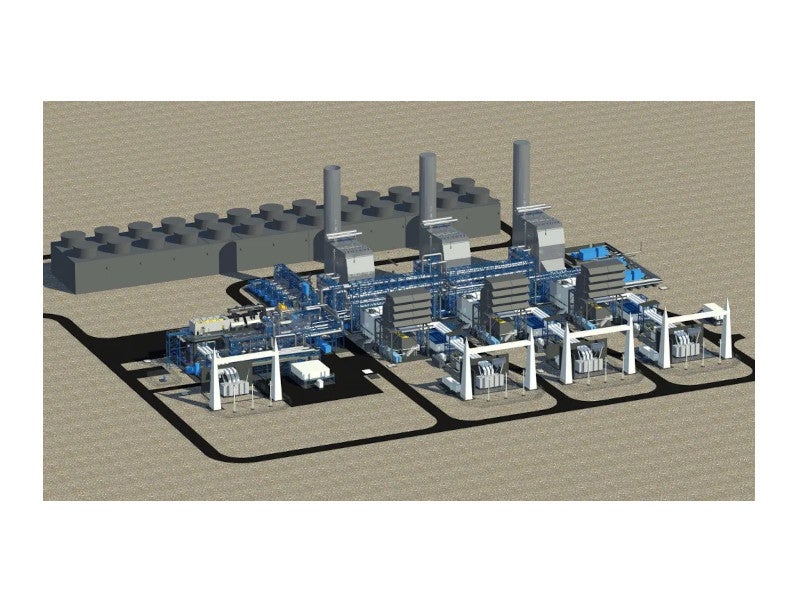 The new GNA II combined-cycle power plant will be built in the Port of Açu in Brazil. Credit: Siemens Energy.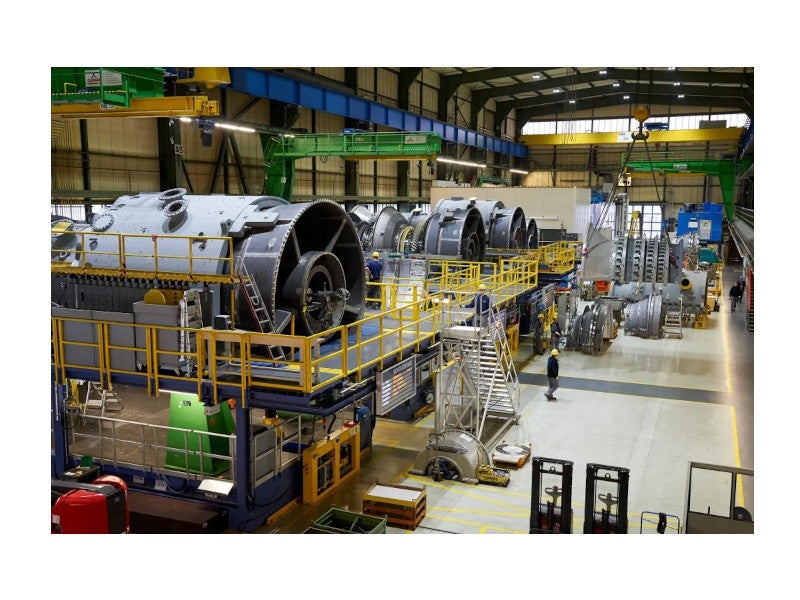 The GNA II plant will be powered by Siemens HL-class gas turbines. Credit: Siemens Energy.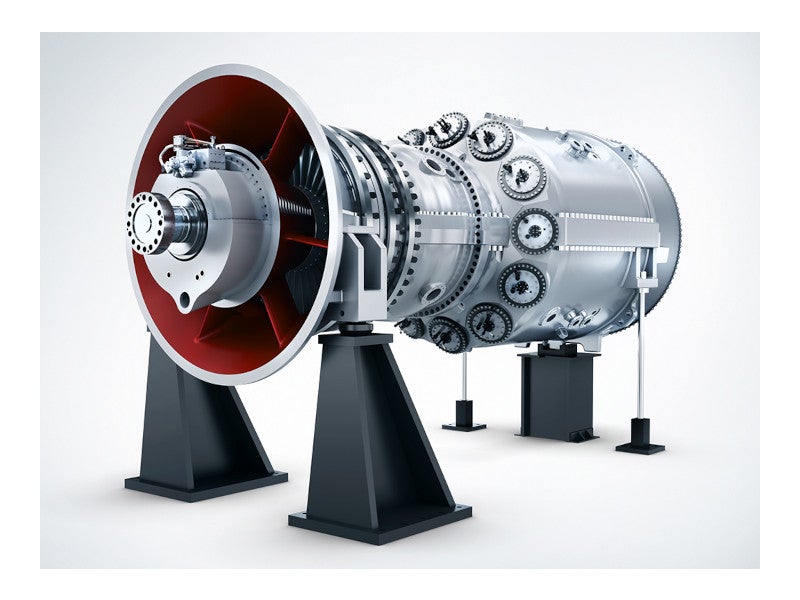 The Siemens HL-class gas turbine is based on the proven H-class technology. Credit: Siemens AG.
GNA II is a proposed 1.7GW liquefied natural gas (LNG)-fired combined-cycle power plant that will be built at the Port of Açu in the northern region of Rio de Janeiro, Brazil.
It represents the second phase of the 3GW integrated Gás Natural Açu (GNA) LNG-to-power project. Named GNA I, the 1.3GW first phase of the GNA power project came online in September 2021.
The integrated GNA project will provide electricity to an estimated 14 million homes in Brazil and be the biggest gas-to-power project in Latin America upon completion.
A planned expansion of the project will add a further 3.4GW capacity through GNA III and GNA IV projects, taking the total installed capacity of the complex to 6.4GW.
The GNA III and GNA IV power plants are expected to generate power using LNG and domestic gas from Brazil's pre-salt reserves.
GNA II is estimated to generate up to 5,000 construction jobs. Another 500 jobs are expected to be created once the plant is operational. The plant is set to commence commercial operations in January 2025.
Developer details
The GNA II project will be developed by GNA, a joint venture (JV) of Prumo Logstica, BP, Siemens and SPIC Brasil.
SPIC Brasil, which is a subsidiary of State Power Investment Corporation of China (SPIC), acquired a 33% interest in GNA I and GNA II in February 2021.
BofA Securities and Lakeshore Partners advised GNA and its sponsors on the transaction, while Itaú BBA provided financial advisory services to SPIC.
Siemens Financial Services, which is the financing division of Siemens, will provide capital and technology for the project. The GNA II project will also benefit from Siemens Financial Services' experience in managing similar projects.
Siemens Energy will construct and provide long-term operation and maintenance (O&M) services for the GNA II power plant.
BP will supply the gas required for power generation. Prumo will lead project development and integration as well as provide port infrastructure.
GNA II LNG power plant make-up
GNA II will be equipped with three highly efficient Siemens HL-class gas turbines, a steam turbine, four electric generators and three heat recovery steam generators (HRSG), along with associated instrumentation and control systems, all supplied by Siemens Energy.
The HL-class turbine is a next-generation advanced air-cooled gas turbine, which provides enhanced efficiency and performance. It provides an efficiency of more than 64% in combined-cycle configuration.
The power generated from the combined-cycle plant will be connected to the National Interconnected System (SIN) of Brazil through a 160km-long, 500kV transmission line.
A substation will be built at the GNA II project location to provide the grid connection.
LNG terminal details
An LNG import and regasification terminal based on a floating, storage and regasification unit (FSRU) was built at the port to meet the GNA project's requirements.
Designed specifically for the GNA project, the BW Magna FSRU can regasify up to 1,000 million standard ft³ of natural gas a day and has a storage capacity of 173,400m³.
It was built at the Daewoo Shipbuilding and Marine Engineering (DSME) shipyard and delivered to BW Group in 2019. The FSRU underwent additional modifications at the Sembawang shipyard in Singapore. It will be operational in Brazil for 23 years.
The LNG Terminal can transport up to 28 million m³ of natural gas a day.
Financing for GNA II LNG power plant
The GNA gas and power complex is expected to involve a total investment of $5bn.
The Brazilian Development Bank (BNDES) will provide financing worth $737m to support the construction of GNA II.
Contractors involved
Engineering company SENER received a contract in February 2022 to provide basic and detailed engineering services for the GNA II plant.
The contractual scope includes basic engineering work for services at the power plant and detailed engineering for the plant's civil construction works as well as all other service-related functions of the project.
Siemens Energy will construct the power plant in partnership with Andrade Gutierrez, a multi-national conglomerate, under a €1bn ($1.1bn) order received in November 2021. Andrade Gutierrez is responsible for executing civil works, infrastructure and erection works.