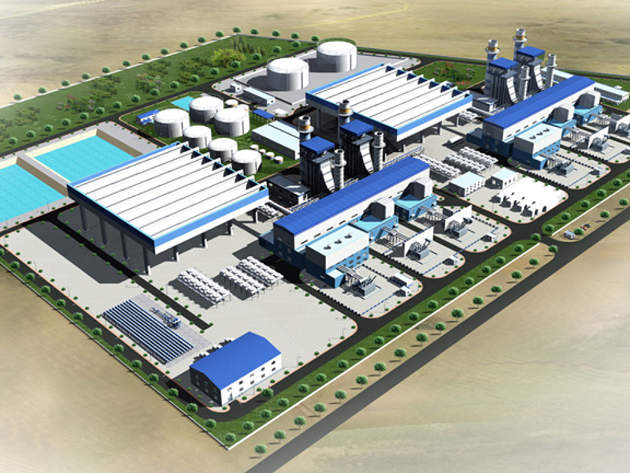 Ibri independent power project (IPP) is a 1,509MW gas-fired power plant being developed in the Ad-Dhahirah region of northern Oman. The project will use a combined-cycle gas turbine (CCGT) technology to produce electricity for transmission and distribution to the Main Interconnected System (MIS) grid.
Estimated to cost $660m, the project is owned by the Oman Power and Water Procurement Company (OPWP).
Construction of the IPP began in August 2016 with the start of civil works. The project was scheduled to initially deliver a power of 940MW from April to October 2018, and generate a full capacity of 1,509MW from April 2019.
Ibri power project background
The Ibri project is part of two IPPs proposed by the OPWP to generate a combined capacity of 3,219MW. The other proposed project is the 1,710MW Sohar 3.
"Mitsui will operate both the plants, which are estimated to supply approximately 30% of the electricity demand in the Sultanate of Oman."
Ad-Dhahirah Generating Company, a consortium formed by Mitsui (50.1%), ACWA Power (44.9%), and Dhofar International Development and Investment Holding SAOG (DIDIC) (5%), was awarded the build-own-operate (BOO) contract to develop the two projects.
Mitsui will operate both the plants, which are estimated to supply approximately 30% of the electricity demand in the Sultanate of Oman.
The power generated by the gas-fired power plant will be supplied to the Sultanate of Oman under a power purchase agreement (PPA) for a period of 15 years.
Ibri IPP project details
The Ibri power project is being developed in an area of 25.9ha located adjacent to Route 21 (Buraimi-Ibri highway). It will use natural gas as the primary fuel for electricity generation, with fuel oil as a backup option.
The plant will be equipped with Ansaldo GT26 class gas turbines, with a net generating capacity of 235MW each, and two steam turbines, with a capacity of 284MW each. The project will also include four boilers.
GT26 turbine technology
Ansaldo's GT26 turbine uses a sequential combustion technology designed to produce clean, efficient and reliable power at a low cost. The technology offers operational flexibility, increased combined-cycle efficiency and better availability with extended intervals between inspections.
The turbine exceeds 60% net efficiency at full load and minimises emissions over a wider range of operations. It also gives an advantage of partially or completely switching off the second combustor during low demand periods.
Construction works at Ibri power plant
The project includes the construction of a 400/220kV grid station to facilitate the transmission of power generated by the Ibri power plant to the national grid. The grid station will include three 500MVA transformers (400/220kV), 19 400kV gas-insulated switchgears (GIS), ten 220kV GIS and two 4.3km-long LILO 220kV Ibri to Mahadha overhead lines.
Construction works also include a 400kV connection line that will support power evacuation from the Ibri power plant to the Dhakailah and Muscat areas.
A 250km-long 400kV overhead line will also be constructed between Ibri to New Izki.
Contractors involved
Shandong Electric Power Construction Corporation III (SEPCOIII) was awarded the engineering, procurement and construction (EPC) contract for the Ibri combined-cycle power plant.
SEPCOIII subcontracted Ansaldo Energia Switzerland for the supply of major power plant equipment to the plant. Its contractual scope includes the supply of four advanced GT26 gas turbines, four heat recovery steam generators (HRSGs), six turbo generators and two steam turbines.
Under a separate contract, Ansaldo Energia agreed to provide field services to Sepco during the construction, as well as long-term maintenance services. Ansaldo sub-contracted Flenco for the supply of auxiliary systems.
SEPCOIII awarded a contract to INCO for fabricating and installing ten tanks with a capacity of 1,900t for the project.
Oman Electricity Transmission Company (OETC) has contracted Bahwan Engineering (BEC) to build the 400/220kV substation.