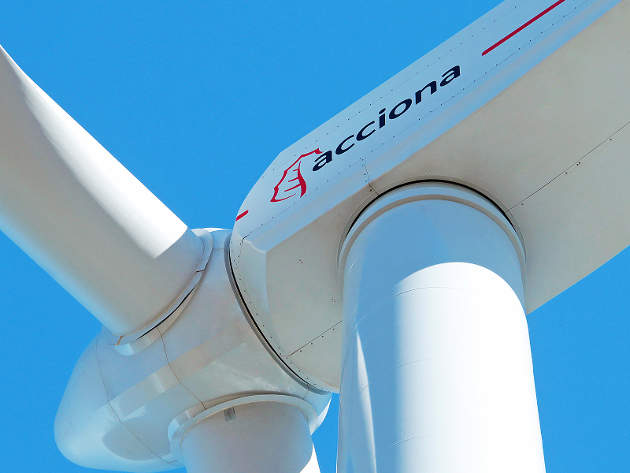 Acciona Energy's Mount Gellibrand wind farm is a 132MW project being developed 65km west of Geelong and 25km east of Colac in Victoria, Australia.
With an estimated investment of A$258m ($194.04m), the project is expected to create more than 100 jobs during construction as well as ten full-time operational jobs.
The Victorian State Government granted planning approval for the wind farm's development in 2006. A ground breaking ceremony for the project was conducted in April 2017, and the farm is expected to be completed in July 2018.
It is expected to produce 429GWh of energy a year, which will be sufficient to power approximately 60,000 homes. It is said to offset 412,000t of carbon dioxide emissions from coal-fired power stations.
Mount Gellibrand wind farm make-up
The Mount Gellibrand wind farm is Acciona Energy's fourth project in Australia after the 64MW Cathedral Rocks, 192MW Waubra and 46.5MW Gunning wind farms.
Acciona Energy initially obtained approval for the development of up to 115 wind turbines, which was later reduced to 63 in 2008. The final development plan approved by the state government was for a project with 44 turbines.
The project will feature Nordex AW3000 wind turbines with a rated power of 3MW each. Each turbine will have a rotor diameter of 125m and swept area of 12,305m².
The turbines will be placed on 87.5m-tall tubular steel towers. The cut-in and cut-out wind speeds of the turbine are 3.5m/s and 25m/s, respectively.
"The wind farm is expected to produce 429GWh of energy a year, which will be sufficient to power approximately 60,000 homes."
The turbine generator will be a six-pole, double-feeding generator with a frequency range of 50/60Hz. With a nominal voltage of 12kV, the generator will operate at a speed between 700rpm and 1,300rpm at 50Hz or 840rpm and 1,560rpm at 60Hz.
The AW3000 turbines are designed to operate even at medium wind speed sites with low turbulence intensity levels. The design is in accordance with the zero-voltage ride-through standards and includes grid integration and reactive power solutions according to the regulatory grid codes.
Mount Gellibrand wind farm construction and operation
The project will include the construction of three electrical substations, an operation and maintenance building, 38km of access roads, and the laying of 65km of underground and overhead cables. Other works will include civil works, electrical installation, turbine erection and commissioning.
The wind farm is proposed to be connected to a new terminal station to be developed approximately 5km from the project site. The station is expected to connect to the 66kV Terang-Geelong network line.
The wind farm operations will be monitored remotely from a control room in Melbourne, which will receive real-time information of the plant using a fibre-optic network.
Contractors involved
Acciona awarded a contract to Nordex for the supply of 22 AW125/3000 turbines for the wind farm in January 2017. The contractual scope also included the provision of two years of service after the project start-up.
Acciona Energy engaged Allens, an international law firm, to provide legal advice on the acquisition and development of the wind farm.
Sale of green energy certificates linked to Mount Gellibrand wind farm
In July 2016, Acciona Energy won a tender held by the Victorian State Government under the Renewable Certificate Purchasing Initiative (RCPI) for the purchase of green energy certificates linked to renewable energy generated in Victoria.
For a period of ten years, the Government of Victoria will purchase green energy certificates that are linked to 66MW of renewable energy produced by the Mount Gellibrand wind farm.
In addition to the RCPI, the Australian Government has set Victorian renewable energy generation targets of 25% by 2020 and 40% by 2025.