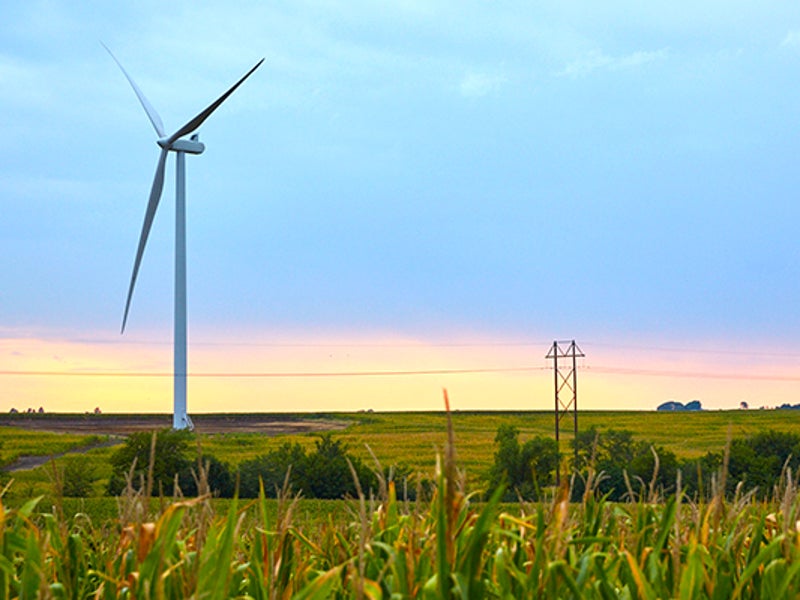 Nobles 2 wind farm will generate 250MW of power. Credit: M A Mortenson Company.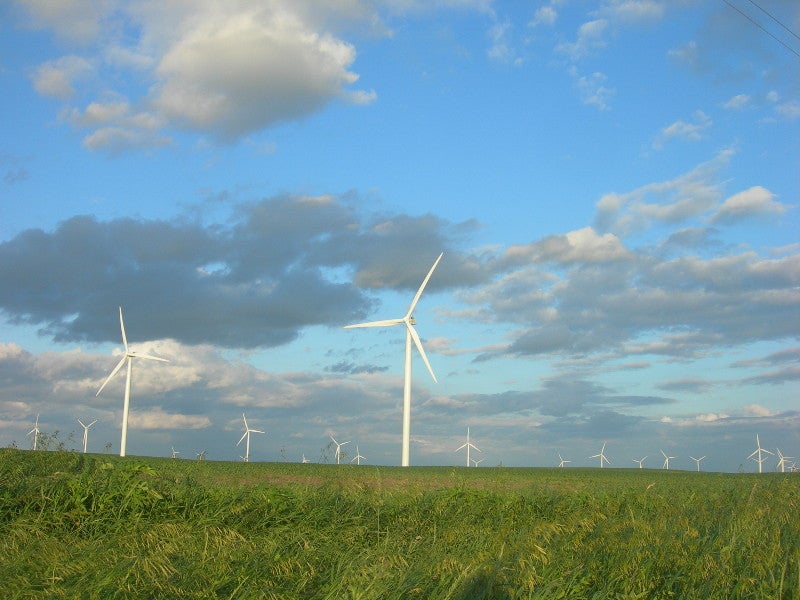 The onshore wind farm will be equipped with 74 Vestas wind turbines. Credit: Jimmy Emerson, DVM.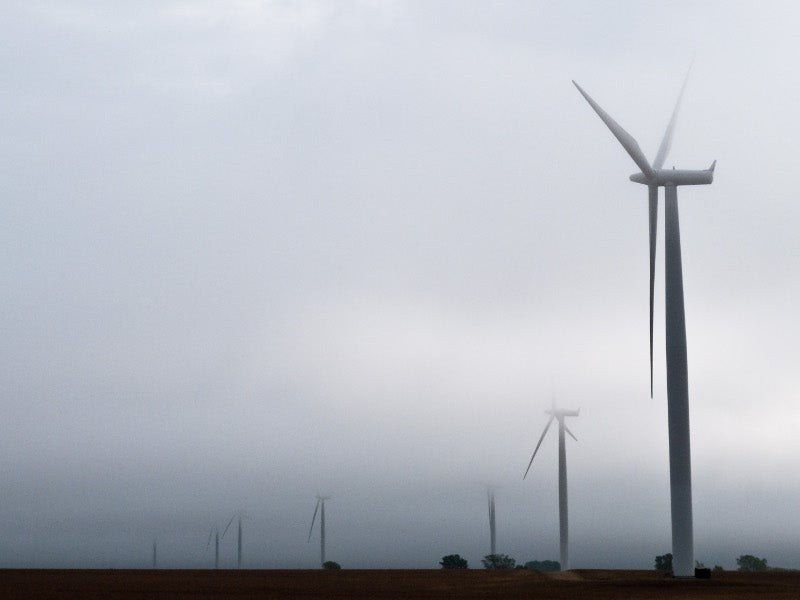 The Nobles 2 wind farm is expected to become operational in 2020. Credit: Will De Freitas.
The Nobles 2 wind project is a 250MW onshore wind farm approximately 18km north of Worthington, Nobles County, Minnesota, US.
Nobles 2 Power Partners, a joint venture between Tenaska and ALLETE, developed the project. Tenaska is an independent energy company based in Nebraska, US, and ALLETE is an independent power producer based in Minnesota.
The project is backed by a long-term power purchase agreement signed in June 2017. Nobles 2 Power Partners secured all necessary regulatory approvals for the project by January 2019. Construction works on the project began in August 2019, and the wind farm was commissioned in December 2020.
Nobles 2 location and site details
The Nobles 2 wind farm is located on a 17,210ha site on Buffalo Ridge in south-western Minnesota, which has high-quality wind resources.
The area encompasses the Leota, Wilmont, Bloom, Lismore, Larkin and Summit Lake townships in Nobles County.
Nobles 2 Power Partners applied to the Minnesota Public Utilities Commission for the site permit in October 2017 and secured clearance in January 2019.
Nobles 2 wind farm make-up
The wind farm is equipped with a total of 74 wind turbines from Vestas, which includes at least ten Vestas V110-2.0MW model turbines with a hub height of 80m. The remaining turbines comprise either V136-3.6MW or V136-3.45MW turbines, which have a hub height of 82m.
Other associated facilities include underground electrical collection and fibre optic communications lines, a project substation, interconnection switchyard, and operations and maintenance (O&M) building, which was built on a four-acre site to the west of the project substation.
The project also involved the development of 34km of gravel access roads and six permanent meteorological towers.
Power transmission
Electricity generated by each turbine is gathered and evacuated to the substation through two 34.5kV collector circuits.
The voltage is then stepped up to 115kV at the substation for interconnection with the Midcontinent Independent System Operator (MISO) regional transmission system. Interconnection with the grid is achieved by tying into the existing Xcel Nobles-Fenton 115kV transmission line located close to the project substation.
Power purchase agreement
Minnesota Power, a utility division of ALLETE based in Duluth, Minnesota, is off-taking the entire electricity generated by the Nobles 2 wind farm for 20 years, under a power purchase agreement (PPA) signed with the Nobles 2 Power Partners in June 2017.
The Nobles 2 wind project is part of Minnesota Power's EnergyForward strategy, which aims to generate 44% of energy from renewable sources by 2025 and reduce carbon emissions by 40% by 2030.
Financing for Nobles 2 wind project
Tenaska secured $158m in commercial financing for the Nobles 2 wind project in November 2019.
Debt financing for the project was provided by a group of banks, including the Associated Bank, BNP Paribas, CoBank, Credit Agricole and Helaba.
Contractors involved
Mortenson is the engineering, procurement and construction (EPC) contractor for the project.
Vestas was contracted to supply the 74 wind turbines for the project and is also responsible for providing maintenance services for the wind farm.