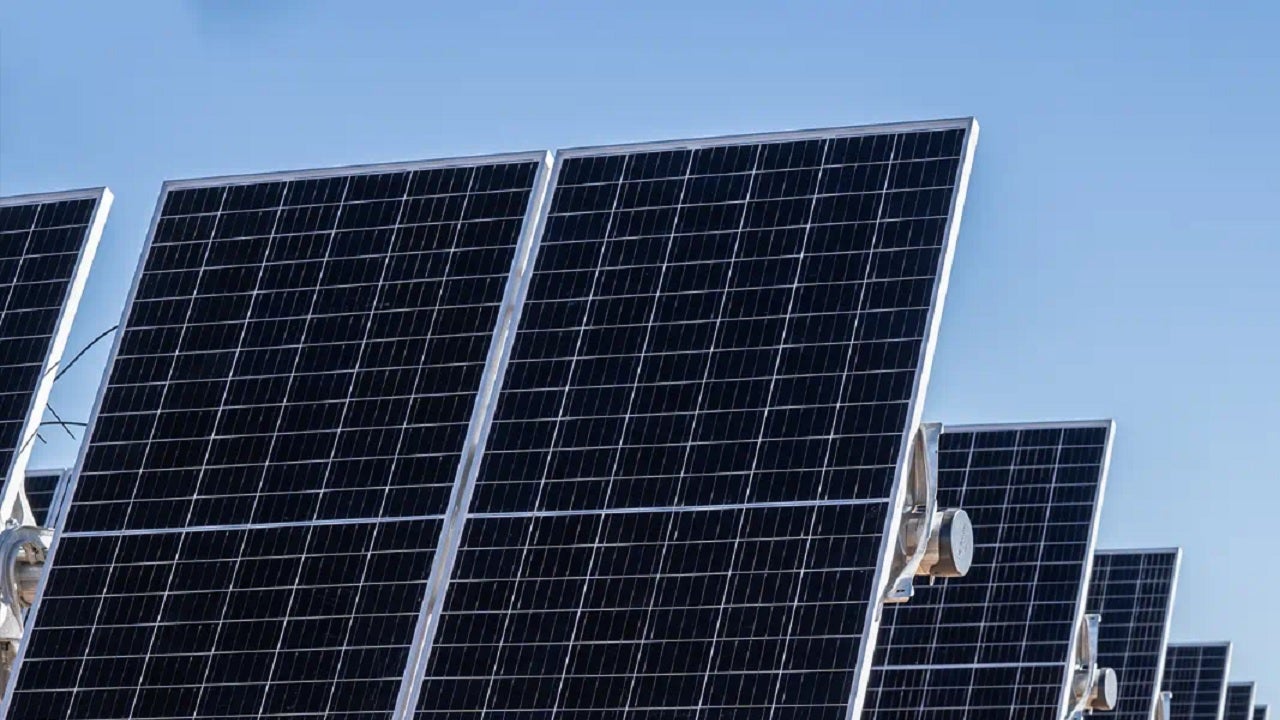 Old 300 Solar Center is a 430MW solar power project being developed in Fort Bend County, Texas, US, by Danish energy generation company Ørsted. It is expected to generate enough clean energy to power 74,600 homes a year upon commissioning in April 2022.
The project is named after the 300 settlers who received land grants as part of the first Anglo-American settlement in Mexican Texas in the 1820s. It was owned by Lincoln Clean Energy, which was acquired by Ørsted in 2018. Lincoln Clean Energy was renamed Ørsted Onshore North America in December 2019.
The final investment decision on the more than $400m project was taken in December 2020.
Old 300 Solar Center is anticipated to generate approximately $40m in property tax revenues for Fort Bend County and the Needville Independent School District. It is expected to create up to 300 jobs during the construction phase.
Old 300 Solar Center project location and details
The Old 300 Solar Center project site is located 64km away from Houston, at 102 J C Wicks Road in Needville, Fort Bend. It will cover an area of 2,800 acres.
The solar power generation facility will feature approximately one million bifacial solar panels, which will be installed on metal mounting systems with sun-tracking capabilities. Additionally, the project infrastructure will include an underground conduit, electric collection system wiring, communication cables, direct current to alternating current (DC-to-AC) converter stations, combiner boxes, substation with breakers, transformer, overhead transmission lines, and an operations and maintenance facility.
The solar plant is expected to deliver low-cost electricity during peak demand times to the Houston service area of the Electric Reliability Council of Texas (ERCOT). ERCOT is a non-profit organisation that manages 90% of the state's electric load.
The project is supported by the Central Fort Bend Chamber and Needville Independent School District.
Old 300 Solar Center construction details
The site preparation works started in the first quarter of 2021, while piling and racking installation works commenced in the first half of the same year.
The substation and transmission system as well as the operations and maintenance building are scheduled for completion in the fourth quarter of 2021.
The construction phase of the plant is anticipated to last between 12 and 14 months. Energisation and commissioning are expected to be completed between November 2021 and April 2022.
Power purchase agreement supporting Old 300 Solar Center
Microsoft signed a power purchase agreement (PPA) with Ørsted to off-take the clean energy generated from the Old 300 project. The company will purchase from the project through renewable energy certificates. The PPA will help Microsoft's goal of transitioning to 100% renewable energy-powered operations.
Contractors involved
Ørsted selected Chinese solar panel makers JA Solar and LONGi Solar to supply the bifacial solar panels for Old 300 Solar Center.
SMA America, a subsidiary of German solar energy equipment supplier SMA Solar Technology, was contracted to provide inverters for the project.
Blattner Energy, a construction company based in the US, is responsible for the construction of the project, while local firm Bradley Construction Management is providing construction management services.
WSB Engineering, a US-based design and consultancy firm, was awarded a contract to provide surveying, hydrology and civil design services for the project.
Other contractors supporting the project include environmental planning and consultancy services company BIO-WEST, consulting engineering firm Terracon, and geospatial services provider John F Watson & Company (JFWCo), which is part of SAM Companies.