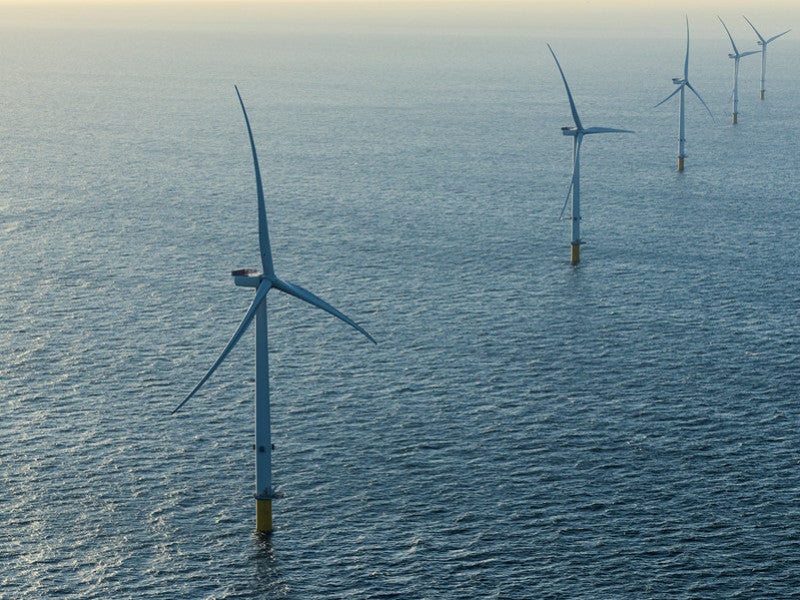 Seagreen offshore wind farm project is being developed in two phases in the Firth of Forth Development Zone of North Sea, Scotland, UK.
A wholly owned SSE subsidiary Seagreen Wind Energy (SWE) will own the wind farm. Following the completion, it will become the biggest wind farm in Scotland.
Seagreen wind farm phase one involves the construction of two wind farms, Seagreen Alpha and Seagreen Bravo. The two wind farms will have a combined installed capacity of 1.075GW.
Early works on the project began in January 2020, and the wind farm is expected to commence its commercial operations in 2024.
The power generated by the offshore wind farm will be sufficient to power approximately one million Scottish households. The wind farm is expected to create up to 410 jobs. It will also offset two million tonnes of carbon dioxide emissions a year.
Seagreen offshore wind farm location
The Firth of Forth Zone is situated approximately 27km away from the Angus coastline. It covers an area of approximately 2,850km² in the outer Firth of Forth.
Seagreen project second phase zone will be located towards the south of the phase one project zone.
Seagreen wind farm project development
The wind farm received the development rights of the project from the Crown Estate in 2010. The environmental approval for the Alpha and Bravo offshore wind farms was obtained in 2012.
The Scottish Government granted consent for the development of phase one of the wind farm in October 2014.
In March 2018, Seagreen submitted an application to Marine Scotland, seeking modifications for the agreed capacity limits and to increase the combined installed capacity of two wind farms.
SSE Renewables took full ownership of Seagreen wind farm with the acquisition of Flour's 50% stake in the project in September 2018.
Seagreen Wind Energy secured a 15-year Contract for Difference (CfD) from the UK Government for 454MW in September 2019.
Seagreen offshore wind farm project details
Project Alpha site will cover an area of 197km² and the Project Bravo site will cover an area of 194km².
"Following the completion, Seagreen offshore wind farm will become the biggest wind farm in Scotland. "
The wind farm will be equipped with three-bladed horizontal axis turbines to be mounted on monopile foundations.
Seagreen offshore wind farm phase one zone will have 114 wind turbine generators with a maximum height of 280m and a maximum rotor diameter of 220m.
The offshore wind farm will have a maximum of 70 monopile foundations. Each monopile will have a diameter of 10m and a length of 95m. The wind turbines will be interconnected with up to 325km of inter-array cables.
The second phase will involve the development of Seagreen 2 and 3 wind farms with an installed capacity of 1,400MW and 900MW-1,850MW respectively.
Seagreen project site will feature up to six wave-buoys placed at different locations to measure wave height, period, direction and spreading angle data, which will be transmitted via satellite telemetry.
Seagreen offshore wind farm power transmission
Montrose Port will serve as the operations and maintenance base for the offshore wind farm for a period of 25 years. It will mainly ensure safe clean energy delivery on a daily basis.
The electricity generated by the Seagreen turbines will be transferred to landfall at Carnoustie through subsea export cables. It will then be transmitted to a new substation at Tealing through 19km-long underground cables.
Contractors involved
Petrofac signed a preferred supplier agreement with SSE Renewables for the Seagreen wind farm project in January 2020. The company is responsible for the design, supply and installation of HVAC onshore and offshore substations, according to the agreement.
In November 2019, SSE selected Nexans to supply onshore and offshore export cables for the wind farm. The company will install three 65km-long offshore export cables and three 20km-long onshore export cables as part of the contract.
MHI Vestas was contracted to provide 114 wind turbines for the wind farm project in October 2019.