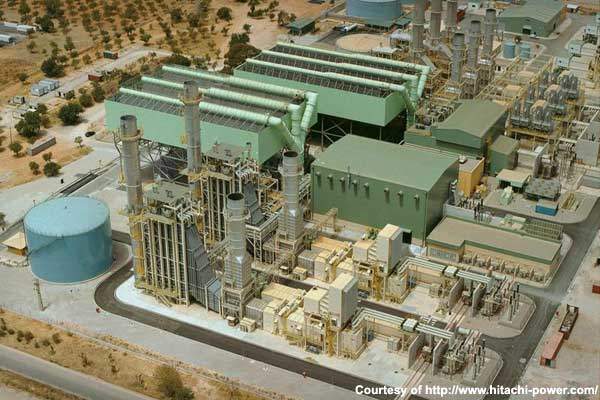 The 218MW Son Reus II CCGT plant is located in Mallorca, Spain.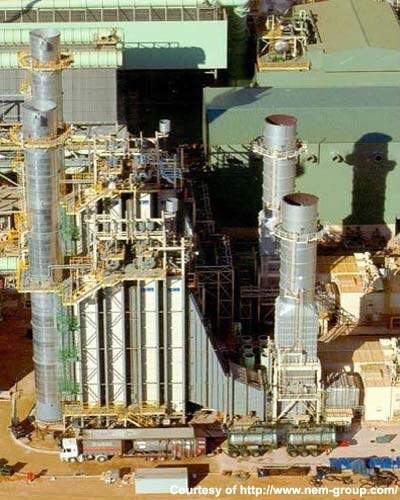 Son Reus II uses NEM heat recovery steam generators.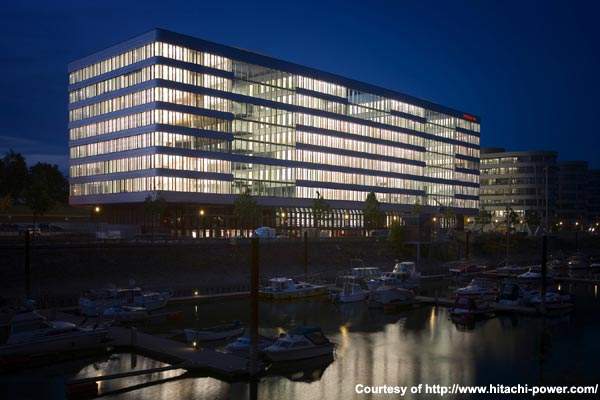 Hitachi Power Europe designed the Son Reus system architecture.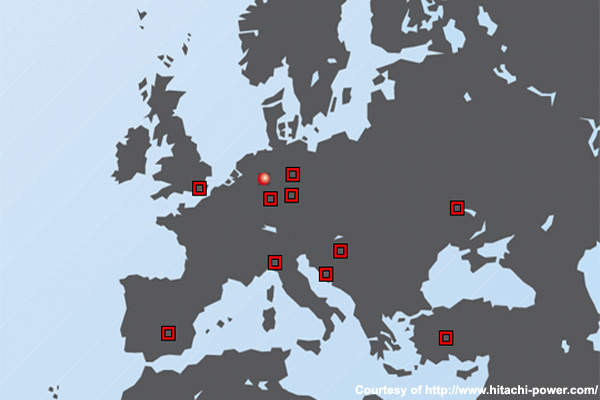 Duro Felguera Energia SA was main contractor, with Hitachi performing architectural engineering.
Endesa's 218MW Son Reus II CCGT plant is online in Mallorca, Spain. The combined-cycle system has short start-up time, high (44%) efficiency, reliable design, high availability and low emissions. It develops its power using two GE 75W class Frame 6FA turbines, the mid-sized member of GE's F technology.
The plant cost €170m and opened in 2005. It is part of a large programme by Endesa SA to extend and modernise the power plants in Mallorca and on the Canary Islands Tenerife and Gran Canaria. The Son Reus II plant by itself increased power by 34% in the Mallorca-Menorca generation system.
EXTENSION AND MODERNISATION
Main contractor was Duro Felguera Energia SA, with Hitachi performing Architectural Engineering. GE Energy will supply two Frame 6FA gas turbines.
The Frame 6FA turbines feature dual-fuel capabilities and advanced Dry Low NOX emissions systems. Introduced in 1987, the F class gas turbines resulted from a development programme that included GE Aircraft Engines and GE's Global Research Center.
F-class gas turbines offer flexibility in cycle configuration, fuel selection and site adaptation. All include an 18-stage axial compressor with a three-stage turbine, and feature a cold-end drive and axial exhaust, which has advantages for combined-cycle arrangements with net efficiencies up to 58% and above. Distillate oil is used as main fuel.
Behind the 74MW GE Frame 6FA gas turbines, Son Reus II uses NEM heat recovery steam generators. The HRSG has two horizontal dual-pressure boilers with natural circulation. The high-pressure side works at 89bar and 540°C. The low pressure side works at 8bar and 240°C.
AIR-COOLED CONDENSER USES THREE PARALLEL 'STREETS'
The steam turbine is an air-cooled condenser (ACC) developing 75MW. The ACC design uses the SPX modularised A Frame, which is typically used for power plants ranging from a few megawatts to several hundred megawatts. The A Frame design is the most effective solution for large power plants where air cooling is used for steam condensation.
The SPX ACC is made of 12 modules arranged as three parallel 'streets'. Each module contains a number of fin tubes bundles. An axial flow, forced draft fan in each module forces the cooling air across the heat exchange area of the fin tubes.
The turbine exhaust steam flows via a large-diameter duct (DN4500) to the condenser. The main steam duct branches into three risers and steam distribution manifolds (DN2600) which run along the top of each street.
"The steam turbine is an air-cooled condenser (ACC) developing 75MW."
Steam from these distribution manifolds passes into the fin tubes from the top of the primary condensing bundles. Most steam condenses in the downward pass through the primary tubes. Condensate, remaining steam and non-condensable gases then flow into large condensate headers (DN600) running along the bottom of the bundles. The remaining steam together with non-condensable gases enters upwards though the fin tubes of the secondary condensing.
Here the steam condenses in counter flow mode – remaining steam and non-condensable gases flow upwards, while the condensate drains downward back to the condensate headers. This counter-flow condensation ensures that condensate is continually warmed by steam and sub-cooling is minimised.
ACC EXCHANGE RADIATORS USE SINGLE ROW FIN TUBE
The exchange radiators ensure a proper heat transfer for the life of the power plant. The Son Reus II application has been designed with the single row fin tube (SR – Single Row Condensers).
This tube has been successfully installed in more than 200 units over the world. It has a flat core carbon steel tube with aluminium fins bonded by patented brazing technology. It brings excellent fin geometry with large-flow cross-section area, high design strength and good fin-cleaning properties.